THURSDAY WORSHIP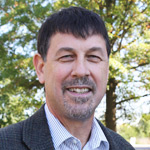 Clyde G. Kratz is Executive Conference Minister of Virginia Mennonite Conference. He is married to Eunice, and they have three adult children. He spent 24 years in full-time pastoral ministry at New Holland Mennonite Church (Pa.), and most recently Zion Mennonite Church in Broadway, Va. He has served as an overseer in VMC's Northern District, and as vice chair of the Faith and Life Commission. He has also led several congregations in mediation. Clyde's training includes a Master of Theology and Doctor of Ministry from Princeton Theological Seminary. His stated goal for the present time is "to meet with and learn from each overseer about their missional leadership approach to oversight ministry, each district to learn about their vision for being a missional district, and each pastor or team to learn about the missional impulses that they are seeking to foster within their congregation."
.
FRIDAY WORSHIP
Aaron M. Kauffman is serving as President of Virginia Mennonite Missions. He is married to Laura and they have four beautiful children. From 2005 to 2008, they served jointly with Mennonite Mission Network and VMM in La Mesa, Colombia. He is a member of Zion Mennonite Church in Broadway, Va. Aaron completed a Master of Divinity degree from Eastern Mennonite Seminary in 2012. Prior to his current role, he served as Global Ministries Director for Virginia Mennonite Missions. Summing up his call, he writes, "I long to see people come to know, love and serve the God revealed in Jesus Christ, and have their entire lives and communities transformed to reflect God's kingdom of joy, justice and peace."
.
FRIDAY BIBLE STUDY
Roy Hange serves as co-pastor of Charlottesville Mennonite Chuch with his wife Maren. He is the overseer of the Harrisonburg District of VMC. He speaks and teaches courses on faith based peacebuilding, grounded in his ten years of work with Mennonite Central Committee in the Middle East. He will lead the Bible study Friday morning.
.
SATURDAY BIBLE STUDY
Maren Hange currently serves with her husband Roy as co-pastor of Charlottesville Mennonite Church. She also serves as VMC's representative to the Mennonite Central Committee East Coast board. Maren graduated with an MDiv from AMBS in 1993 and served with MCC in Syria and Iran before pastoring. She will lead the Bible study Saturday morning.
.
MENNONITE WOMEN'S BREAKFAST
Laura Campbell, VMM worker in Montenegro, will speak at the Mennonite Women's Breakfast. Along with her husband Steve and their two daughters, she engages in language and acculturation studies in Podgorica, while ministering with the local congregation, a Brethren Assembly church, and discipling through Bible studies and friendships.
.
MENNONITE MEN'S BREAKFAST
Richard Alderfer is a retired family physician who practiced for 25 years in Radford, Va., then in Waynesboro from 1995 until 2002. He has worked in free clinics for about 25 years, most recently at the Augusta Regional Free Clinic. He and his wife Louise did short-term medical missions in Jamaica, Haiti, Zambia, Nigeria, Arizona and Montana with the Indian Health Service, and other assignments. They are members at Springdale Mennonite Church, Waynesboro, Va.
.
---
       Schedule • Speakers • Workshops • Meals and Lodging • Registration • Directions
---
---