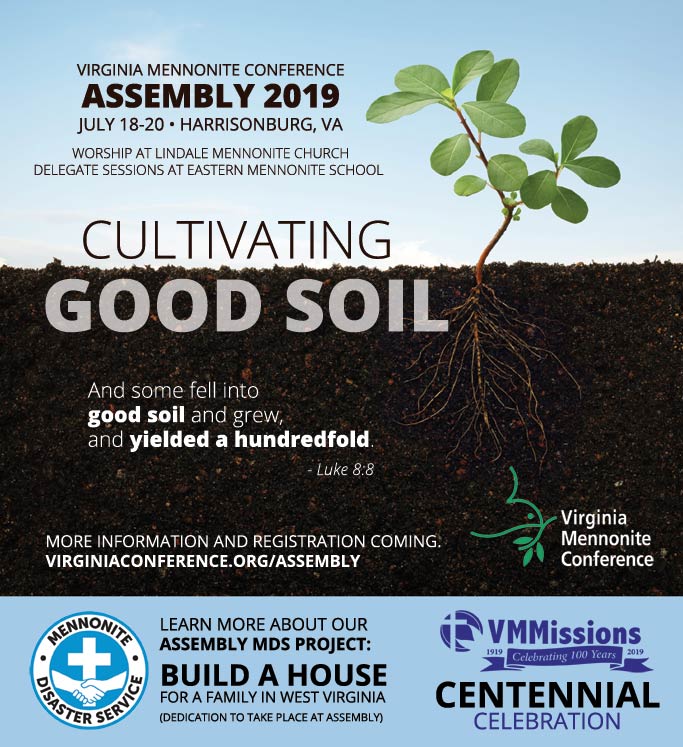 Click here to register for Assembly
To register for Healthy Boundaries: Fundamentals training with Lonnie and Theresa Yoder on Thursday morning, July 18, please email Anieta McCracken or call (540) 434-9727.
---
Assembly MDS House Build Project for the Walker family
With your help, the Walker family (Daniel, Darla, and children, Daniel Davis and Rebecca) can be home before winter. For the past three years, since a flood in 2016, destroyed their Clendenin, W.Va., home,they have lived in a home belonging to Darla's mother; who is living with a sister 45 minutes away.
Virginia Mennonite Conference is working with Mennonite Disaster Service on a Partnership Home Project. Under the leadership of project coordinators Sam Miller and MDS Representative Rodney Burkholder, the foundation was built on the WV property and is being constructed at Lindale Mennonite Church as part of Conference Assembly, to be dedicated Friday evening during worship. Learn more about our Assembly MDS House Build Project
---
Assembly Presenters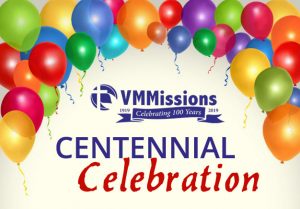 Thursday evening stories:
Sowing Gospel Seed, Seeing Transformed Lives
Gathering at 6:45 p.m., Service at 7:00
A number of former and current workers will share testimonies about how they responded to God's call, and how God has brought transformation through their service.
Willard Eberly (former worker in Italy)
Richard and Margaret Keeler (former workers in Trinidad)
Alfonso Alvarado (Latino church-planting, USA)
Jason Wagner (Prison chaplain, USA)
Dini and Klementina Shahini (Education leaders, Albania)
Jacob and Hosanna (Discipleship, worship, and media ministries, South Asia)
Aaron Kauffman, VMMissions President, will also share reflections on the past 100 years, and vision for the future.
Friday evening message:
Cultivating the Soil in Adverse Conditions with Kevin King
Gathering at 6:45 p.m., Service at 7:00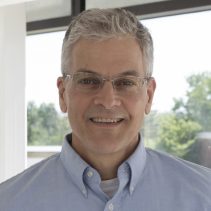 What should the church do when we are facing the droughts, fires, floods, hurricanes and winds of change? Do we keep planting and tilling? Kevin King, Executive Director of Mennonite Disaster Service will bring the Friday evening message.
Kevin was raised with a strong rural work ethic born on a potato and dairy farm in southeastern Pennsylvania. He attended Eastern Mennonite College (now University), Harrisonburg, Virginia, and graduated in 1981 with a degree in International Agriculture Development. He also received an MBA in International Economic Development in 1987 from Eastern College, St. Davids, Pa.
Since February 2004 Kevin is the Executive Director of Mennonite Disaster Service (MDS) based in Lititz, PA. Since that time MDS has quadrupled its response efforts due to the increased scope and severity of natural disasters in Canada and the U.S.
He serves as a board member of National Voluntary Organizations Active in Disaster (NVOAD), a consortium of over 110 disaster response agencies.
From 1992 to February 2004 Kevin was the Material Resources Manager in Mennonite Central Committee's office in Akron, PA. He coordinated the collecting and shipping of the material aid overseas. He traveled extensively to Africa, Asia, Europe, and Latin America to follow up on many of the disasters.
Previously Kevin worked in Brazil (1981 – 1984) and in Jamaica (1987 – 1991) with Mennonite Central Committee as an International Agriculture Advisor.
Kevin and his wife Karen, an elementary school teacher, have two children, both children are in the Harrisonburg,VA area: Justin, a high school principal at Eastern Mennonite School (married to Heidi King, music teacher), and Andrea, an elementary school teacher at Bluestone Elementary School.
Kevin and Karen attend Akron Mennonite Church, Akron, PA.
Bible Studies and Equipping: Sarah Ann Bixler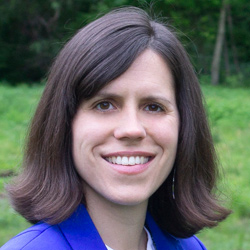 Friday morning Bible study: Mark 4:1-20, "Seed, Sower, Soil: Variables in Growth"
Friday afternoon equipping session: "Christian Formation throughout the Life Course" – Considering how different seeds grow in various types of soil, what might Jesus' parable suggest for us today about faith formation? Learn more about how your congregation can cultivate nourishing soil for the spiritual growth of persons across the life course, from very young children to those nearing the end of life.
Saturday morning Bible study: 1 Corinthians 3:5-9, "Planting, Watering, Growth: God Acting with Us in Spiritual Growth"
Sarah Ann Bixler is a PhD candidate in practical theology at Princeton Theological Seminary, focusing on Christian education and formation. She will begin an appointment as instructor of formation and practical theology at Eastern Mennonite Seminary in August. Previously, Sarah worked in educational and ministry roles including teacher at Eastern Mennonite Middle School, youth minister at Zion Mennonite Church and Virginia Mennonite Conference (VMC), and VMC conference coordinator. Sarah and her husband, Benjamin, are founding members of Eastside Church in Harrisonburg, and currently live in Princeton, New Jersey with their three children: Calvin, Eve, and Juliet.
---
Generosity and Generational Giving

Register for a special educational workshop provided by Everence, Generosity and Generational Giving, on July 19 from 4:30-6:30 p.m. Dinner will be provided. Generosity is a spiritual discipline. In this workshop we will explore the five expressions of generosity and generational differences in giving. We will apply these concepts to your congregational context and explore ways that you might cultivate cultures of generosity.
If you are currently an active pastor in a congregation, pastor's spouse or delegate and would like to attend this workshop, you must register for this event, but there will not be a charge. If you are not a pastor, pastor's spouse or delegate but would like to participate in this event, you are welcome to attend and register for the event, paying $15 to cover your meal. Register for the workshop
---
Mennonite Women of Virginia Prayer Breakfast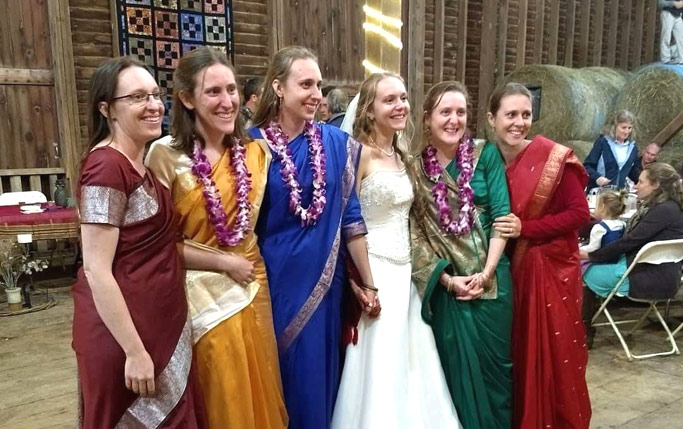 Tobin sisters Hosanna (left), Melody (third from left), Jessa (third from right), and Bethany (right) will speaker at the Mennonite Women's Breakfast.
Mennonite Women of Virginia Prayer Breakfast, Saturday, July 20, 2019 6:45-8:15 a.m., The Commons, Eastern Mennonite School. Breakfast catered by A Bowl of Good.
Multiple "Tobin sisters" will be joining us and sharing in word and song around the theme of "Blessed to be a Blessing." Hosanna, Bethany, Melody and Jessa are presently serving or preparing for assignment with VMMissions. Here is an opportunity to hear how God has given each of these sisters a unique call to live into this core operating principle of God's family.
We will have prayer together for ministries near and far, and an offering received for MWV ministries. Come and join us for this time of "Sistering!" To register for the Prayer Breakfast, call or email Gloria Lehman: 540/421-2122; glorialehman67@gmail.com
Please register by July 15. Let us know of any dietary restrictions. Pay $10 at the door for breakfast with cash, credit card or check made payable to MWV.
Mujeres Menonitas de Virginia Desayuno de Oración.
Sábado 20 de julio 2019 a las 6:45-8:15AM. The Commons, Eastern Mennonite School. Desayuno será proveído por A Bowl of Good.
Varias "Hermanas Tobin" nos estarán acompañando y compartiendo la palabra y alabanza sobre el tema "Bendecidas para bendecir a otros/Bendecidas para ser una bendición." Hosanna, Bethany, Melody, and Jessa actualmente sirven o están preparandose para ser asignada con VMMissions. Aquí tenemos una oportunidad de escuchar como Dios les ha dado a cada una de estas hermanas un llamado único para vivir en este principio operador central de la familia de Dios.
Oraremos unidas por los ministerios cercanos y lejanos. La ofrenda recibida será para ministerios de MWV. Venga y acompáñenos para un tiempo de hermandad.
Contacta Tomasa Castaneda, 540/560-9736; ltc525@hotmail.com
Por favor regístrese antes del 15 de julio. Cuéntenos de cualquier restricción dietética. Pague $ 10 en la puerta del desayuno con efectivo, tarjeta de crédito o cheque a nombre de MWV.