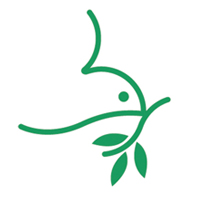 As a official Conference Endorsed Ministry, your organization's low annual dues will prove to be a significant return on investment.
This arrangement makes a statement about your organizational values, your desire for strong church connections, and enhances your promotional reach through various media platforms.
.
What are the benefits of membership?
Showing your engagement with, and support of, the faith community.
A faith-based organization will benefit from belonging to a like-minded, broad group of agencies that value a strong church connection. It shows that the church, as represented by Virginia Mennonite Conference, believes in and values your agency's work.
Many people who support your agency as employees, clients, and donors also value an intentional partnership and alignment with the larger faith community.
.
Marketing and communications for your agency
All Conference Endorsed Ministries are given a designated space once a year for an article in VMC's quarterly publication, Pathways, to promote their ministries.
Agencies are also welcomed to include an annual report in VMC's annual Reports & Statistics booklet, which is distributed at each Conference Assembly.
Promoting your work in this way allows constituents in VMC to stay informed about what your agency is doing and enhances their connection to you.
.
A wide distribution network
Conference Endorsed Ministries, when featured in Pathways, are represented in every church mailbox in the Conference, as well as in the hands of pastors, delegates, and oversight leaders (a distribution of 3,000+). Every delegate to Conference Assembly also receives a copy of the Reports & Statistics booklet with your annual report included.
.
Free event promotion in weekly bulletin notes
Each week, the Conference sends a list of notes for church bulletins. Agencies who have a partnership with VMC are free to promote their events in this way without charge. We can tailor the distribution as desired to certain VMC districts.
.
Link from our website
Conference Ministries and Endorsed Ministries are listed on VMC's website (here) with a description and link.
.
Leadership engagement
Agency leaders with VMC credentials can benefit from grants and enrichment opportunities. VMC also partners with other area agencies to bring in outside speakers, hold trainings, ministry retreats and other events that enrich your ministry and spiritual growth.
.
Learn more
Learn more by emailing Anieta McCracken or call (540) 434-9727.