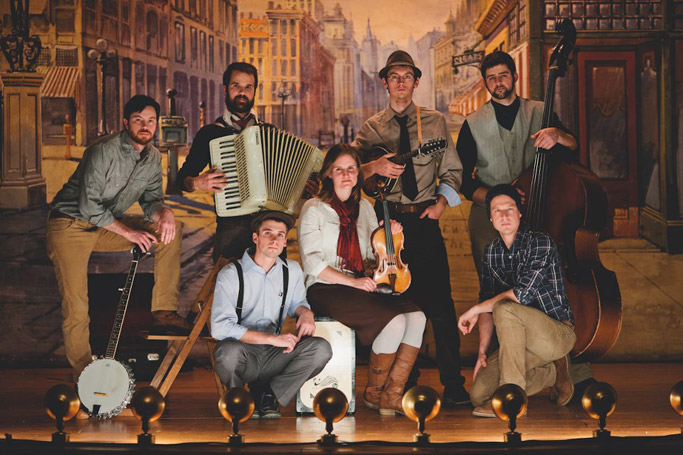 Front row, L to R: Mitchell Yoder, Kristina Landis Yoder, Michael Yoder. Back row, L to R: Tobias Johnson, Seth Crissman, Greg Yoder, Jackson Maust. Not pictured: Amelia Schmid. Photo by The Pinwheel Collective, LLC
July 25, 2013: Thursday Night Concert & Ice Cream with The Walking Roots Band
Following Conference Assembly Thursday worship at 8:45 pm, musicians involved in the worship service will give a concert in the Eastern Mennonite School Student Commons.
The Walking Roots Band is a group of talented young adults from VMC offering a unique blend of folk, bluegrass and Americana styles. Their repertoire includes both original and traditional songs. In their recent hymn reclamation project, sacred hymn texts are set to inspiring new tunes.
Come ready to tap your feet and sing along! And don't miss the free ice cream that will be made on site and served during the concert.