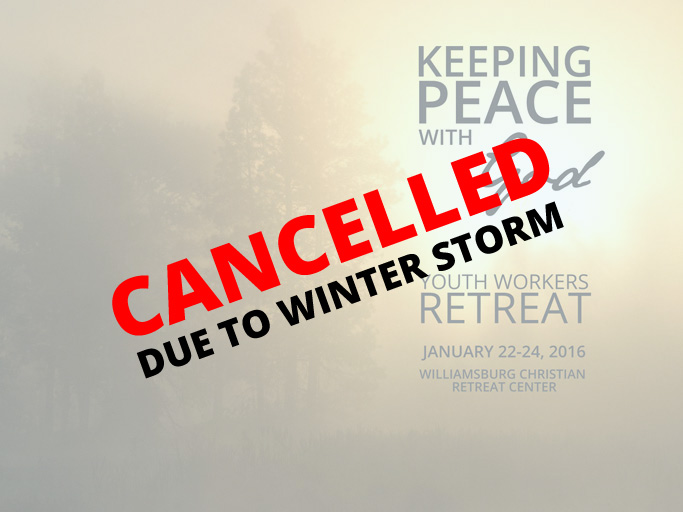 Dear VMC youth workers who registered for the Youth Workers Retreat this weekend,
Thank you for registering for the retreat planned at Williamsburg Christian Retreat Center this weekend. As the weather patterns demonstrated more surety that the winter storm will bring significant disruptions and high amounts of snowfall to the Shenandoah Valley and the Charlottesville regions, the Youth Workers Retreat this weekend has been CANCELLED.
We will be looking at options for a one-day Youth Workers' Retreat sometime in the Spring.
The Conference has been engaged with WCRC to discover the costs to VMC for cancelling this event. We understand that retreat centers do incur costs even events in their facilities do not take place.
Blessings as you continue to provide ministry to youth and young adults in your region!
Sincerely,
Clyde G. Kratz
Executive Conference Minister