Credentialed leaders in Virginia Mennonite Conference can register now for the 2016 Credentialed Leaders' Summit on "Preventing and Responding to Child Sexual Abuse."
[table "" not found /]
.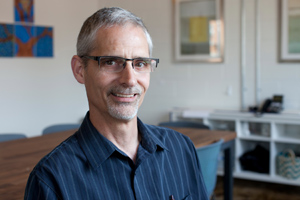 Ross Erb will be resource person for the Summit. He is Child Advocate at The Collins Center & Child Advocacy Center, which "strives to eliminate sexual violence and its impact in our community."
Ross has worked with children and youth in Canada and the United States since 1992. He graduated with a Master of Social Work degree from Wilfrid Laurier University in Waterloo, Ontario and began his career as a child protection worker. Ross has 9 years of extensive experience with Family and Children's Services of Cambridge, Ontario, where he worked with abused children and their families as a clinical social work supervisor and as a member of the Sexual Abuse Treatment Program.
When his family moved to Harrisonburg in 2002, Ross began serving as Associate Pastor for Children, Youth and Families at one of the largest Mennonite congregations in Harrisonburg. In 2013, Ross completed the Safe Church program train-the-trainer course and became a vital volunteer to the project. In May 2015, he joined the Collins Center part-time as a Safe Church Facilitator before transitioning to a full-time position in October 2015. In his current role as Child Advocate, Ross divides his time between CAC work and prevention programming, playing a key role advocating for children and families and delivering prevention initiatives such as Safe Church and Stewards of Children to the community at-large. When not at work, Ross loves to play and watch sports, garden, read, and spend time with people.