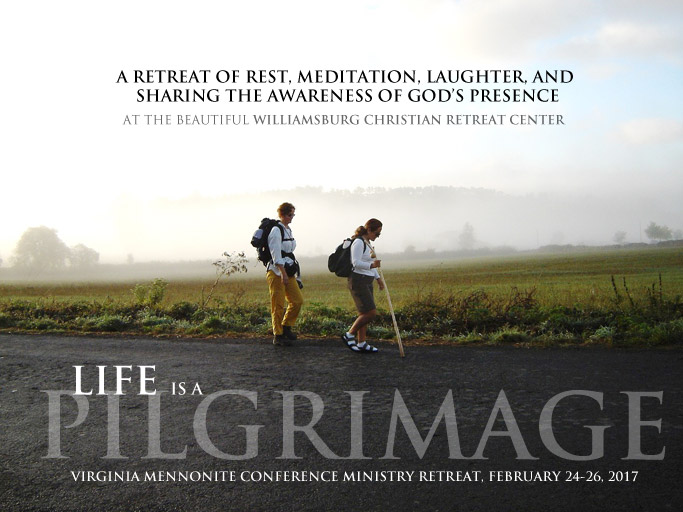 As we live in times of busyness, times of mounting tensions and conflict within the church and world, and exhaustion from schedules, pastors are invited to come away for rest, meditation upon biblical pilgrimages and stories, laughter, and sharing.
How do you sense God in your own life's pilgrimage? There will be four sessions where you can experience God's presence in multi-sensory ways. Each session will be built from both Old and New Testament passages. Presenters Sheryl Shenk and Ted Swartz will do dramatic interpretation of scriptures.
Come and find pilgrimage as a way of life!
Registration for this event is now closed.