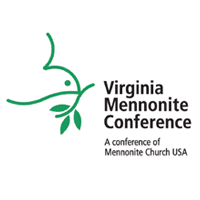 Conference facing significant staff changes
January 28, 2013
by VMC Staff
Significant changes in leadership for Virginia Mennonite Conference will happen in 2013.
Three administrators will terminate their positions: Jason Gerlach as Conference Youth Minister, Owen Burkholder as Conference Minister, and Sarah Bixler as Conference Coordinator.
Conference Council has appointed a "Task Force for a Financially Sustainable VMC" which will bring recommendations to Conference Council in March for the role and function of conference and which staff patterns will best serve us in the future.
---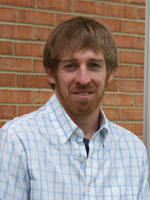 Jason Gerlach left the VMC Youth Minister role on December 31, 2012. He is serving as full time associate pastor at Community Mennonite Church, Harrisonburg.
For five years Jason cultivated connections with youth ministers and youth sponsors across VMC. He also guided the work of Shaun & Wendy Hostetter Davis, Western Regional Conference Youth Ministers (Hickory, NC), who connect with youth workers in Eastern Carolina District, TCK District, and the Christiansburg congregation. The Youth Minister's office has maintained a vibrant junior youth retreat each fall, an annual youth workers retreat, and occasional senior high retreats. Jason has also served as a VMC connection with the Mennonite Church USA youth convention planning.
---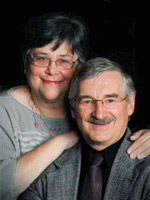 Owen Burkholder will be completing his work as Conference Minister on August 31, 2013, after almost eighteen years of service.
For several years, Owen did both administrative coordination (Conference Council) and ministerial leadership (Faith & Life Commission). Eventually a Conference Coordinator position was created which enabled Owen to focus on FLC work and on connections of VMC with Mennonite Church USA.
During these 17+ years, the makeup of the team of bishop/overseers has changed completely as an earlier generation retired. Owen helped develop a series of "special ministry clusters" (chaplaincy, leadership/administrative, teaching) to provide overseer support and accountability for those in other than congregational ministries. Mennonite Church USA was birthed in 2002. Owen was deeply engaged with guiding VMC's participation in that process. Losing the affiliation of two districts (Cornerstone and Mountain Valley) along the way was very difficult for this "bridge builder."
Owen & Ruth Ann became grandparents of three during these years. They have traveled extensively throughout the conference and express their gratitude for this privilege. Owen says his only ambition in life was "to be a good pastor." He anticipates serving in that role again as the Lord leads.
---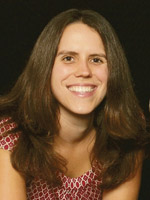 Sarah Bixler will complete two years as Conference Coordinator in August 2013.
Her administrative duties have included relating to Conference Council and coordinating delegate sessions and conference Assembly. Sarah has also cultivated relationships with young adults across the conference.
A significant milestone was VMC achieving a small positive balance in this past fiscal year! This September, Sarah will begin the Master of Divinity program at Princeton Theological Seminary, with a focus on Christian formation. She has enjoyed her work with VMC and is preparing for continued service within the Mennonite church.
---
Although administrative and ministry personnel changes are normal in any organization, these changes will be an opportunity for VMC to continue to live out its stated mission: to be an agent of God's call to individuals, congregations and organizations to follow Jesus and embody faith, hope, peace and love in the world.