Racial Justice Task Force

Contents
Racial Justice and Equality Leader
Racial Justice Task Force
Resource Guide
Videos
---
Sign up to receive the Racial Justice monthly newsletter.
---
VMC and Race Relations - History
A two-page summary of VMC's history of race relations is available here.
A twenty-page history of VMC's history of race relations is available here, from the forthcoming history book about Mennonites in Virginia (Herald Press, 2025) with co-authors Elwood Yoder and Steve Nolt.
Many thanks to Elwood Yoder, member of Zion Mennonite Church, for his diligence in uncovering and sharing the good and bad in our past.
---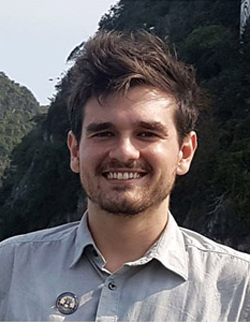 Caleb Schrock-Hurst
Racial Justice and Equity Leader
Caleb was born in Goshen, IN and spent his childhood in Pittsburgh, PA and Manila, the Philippines before moving to Harrisonburg at the age of nine. He has an Associate of Arts from Hesston College and a Bachelor of Arts in English from Eastern Mennonite University. After college Caleb spent two years with MCC in Hanoi, Vietnam, returning to Harrisonburg in the summer of 2020. He graduated from Eastern Mennonite Seminary in December 2022 with a Master of Arts in Religion, concentration History.
Task Force Members
---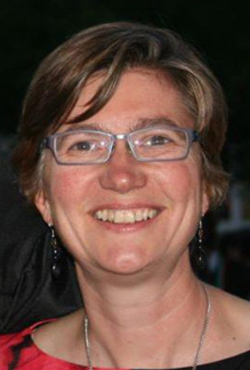 Maren Hange
Co-Chair of the Racial Justice Task Force
Maren Hange is an artist, spiritual director and co-pastor of Charlottesville Mennonite Church with her husband Roy. Maren serves as VMC representative to the MCC East Coast board where she currently chairs the anti-oppression committee. Since August 12, 2017 she has been active in anti-racism work with the Charlottesville Clergy Collective and through a 2019 Louisville Institute Grant that looked at the role of the arts and non-violent communication to open spaces of engagement. Originally from Germany, with years served in Syria and Iran, Maren and Roy live in Charlottesville and are the parents of three mostly grown children.
---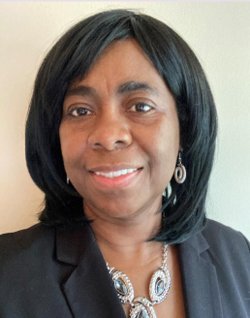 Vivian Stevens-Lyons
Co-Chair of the Racial Justice Task Force
Vivian is the President and owner of Marthas Medical Transportation, is a real estate investor, and is presently a pastoral care minister and team leader for the prayer ministry at C3 Hampton. She graduated from Franklin High School in Franklin, Va., and completed a Bachelor of Science degree in Education from Old Dominion University. She is a member of NAMI (National Alliance on Mental Illness) and served on the Board of Directors for NAMI-Western Tidewater, and was instrumental in starting the NAMI Suffolk, Va., chapter. As an advocate, she continues to assist families navigating the judicial and medical aspect of mental health. Vivian is also a graduate of Project Inclusion, a program sponsored by United Way to train minorities to serve on boards and commissions.
---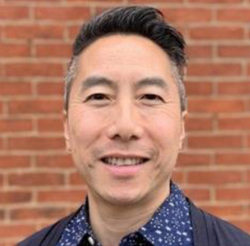 Andrew Cheung
Born in Missouri and raised in Vancouver, Canada, Andrew studied Mechanical Engineering at the University of British Columbia before working in the airline industry. He then went on to complete a Master of Divinity at Regent College and graduated from the Arrow Leadership program. A constant learner, he's passionate about helping people encounter the timeless reality of Christ found in Scripture for the contemporary world we live in. Most of all, he loves to look for glimmers of God's grace at work in the lives of people and opportunities for Jesus-followers to embody God's love and justice in the homes, workplaces and the world.
---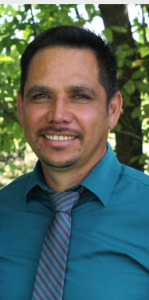 Armando Sanchez
Armando and his wife Veronica are church planters of Iglesia Shalom-Nuevo Comienzo in the city of Waynesboro, Va. Armando and Veronica also pastor Iglesia Cristiana Enciende una Luz in Harrisonburg, Va.
---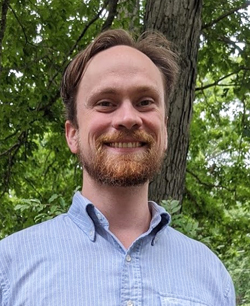 Andrew R.W.B. Fairfield
Andrew was born and raised in Rockingham County, Va., where he grew up with several overlapping extended families. His family attended Park View Mennonite Church. He and Molly Buckwalter were married the summer after graduating Goshen College, and in 2010 served with MCC in China, initially as English instructors and in their final year assisting with translation and English-language communications for the Zhi Mian Institute for Psychotherapy. Returning to the US, Andrew finished his Master of Divinity degree at Princeton Theological Seminary, and now serves as pastor at Christiansburg Mennonite Fellowship.
---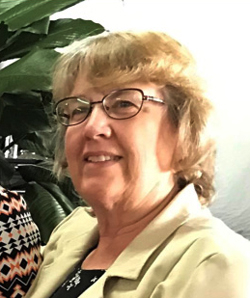 Aldine Musser
Aldine lived her first 18 years in a community with a variety of cultures, mostly black Americans. She doesn't believe this made her anti-racist. She says she wasn't conscious of white privilege until sometime later. Serving on the Racial Justice Task Force is an opportunity to learn and hopefully help all of us become more aware of changes we need to make to improve VMC. Currently, Aldine and her husband, Jim provide housing and meals for a Blind Ethiopian man. They have become friends and share meals with their Hispanic neighbors. Aldine cares for their grandchildren who are from German/Swiss, Asian, and African descent and serves as one of the Northern District Ministers.
---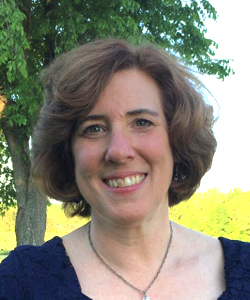 Tami Nice
Tami and her husband Keith have been leading a house fellowship Outlet 10.27 for over 10 years. She serves on the Pastoral Leadership Team for Greensboro Mennonite Fellowship. She served as the council chair for the Eastern Carolina District and on Conference Council for 3 years. Tami has been a self-learner regarding social justice and racial inequity and has a heart for the church and its role in changing our societal norms.
---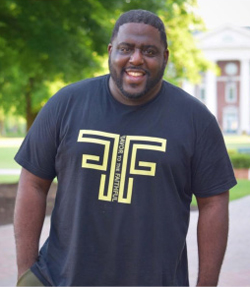 Chris Cox
Born in Texas, raised in Alabama, previously serving in ministry in Georgia, and now as youth pastor at C3 Calvary Community Church in Hampton, Virginia, Pastor Chris Cox has devoted his life to mentoring, molding, and maintaining relationships with youth and young adults throughout the nation. He enthusiastically seeks to connect with individuals in the places they are most comfortable. He desires to be where the people are, helping youth and adults to not only discover who they are, but who God is trying to mold them into.
---
Previous RJTF Members: We thank previous Task Force member Pastor Juan Carlos Malvaez for his service to the RJTF and the broader church.
Resources
Racial Justice and Equality Goals
Racial Justice Recommended Resources Guide
View the Letter on Race Relations in VMC that was addressed during the 2021 Conference Assembly.
Guided Reflection on Lamenting Racism (slides)
Videos
Sign up to receive the Racial Justice monthly newsletter.