Virginia Mennonite History Book
A joint project of Shenandoah Valley Mennonite Historians and Virginia Mennonite Conference Historical Committee, "interpreting the past to inform the present."
Overview
A new history book is being planned that will narrate signs of God's kingdom in a unique southern context, distinct from other area Mennonite conferences. The emphasis will be on Virginia Mennonite Conference churches, but other groups that have intersected with or emerged out of VMC will be included.
The Beginning
Former Virginia Mennonite Overseer Glendon Blosser chaired a joint meeting of the Shenandoah Valley Mennonite Historians the and Virginia Mennonite Conference Historical Committee in February 2011. This body authorized the writing of a new history book about Virginia Mennonites and churches in surrounding states associated with Virginia Mennonite Conference. The joint committee includes members from both historical committees. The VMC Historical Committee members are Elwood Yoder, Chair; Simone Horst, Archivist; James Rush, and Ken Seitz.
The Need
The narrative in Harry A. Brunk's fine two-volume set of history books ends with 1960. New churches and ministries have been established since Brunk finished his scholarly books. The second volume is difficult to find and expensive to purchase.
It's time to tell the distinctive story about Mennonites in Virginia and surrounding states to new pastors and leaders in Virginia Conference, as well as to a national audience, that hasn't had access to the previous books.
The Vision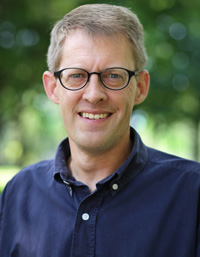 Steven Nolt, Young Center Senior Scholar, Elizabethtown College, a recognized author and writer of Mennonite history, has agreed to write a new history book.
Our history book will outline distinctive features of the overall Mennonite story such as immigration into the Valley, a southern geographic and cultural context, race and slavery, the Civil War, twentieth century church institutions and missions, and twenty-first century developments.
How to Contribute
Please contribute online by clicking the button above or send a check made out to Virginia Mennonite Conference with "History Book" on memo line. (Conference address is at bottom of page.) Congregations are asked to contribute $250 annually over a four-year period.
Please consider giving at the following levels:
$5,000 (Benefactor)
$2,000 (Patron)
$1,000 (Partner)
$500 (Sustainer)
$250 (Friend)
For more information, contact Elwood Yoder at elyoder@gmail.com