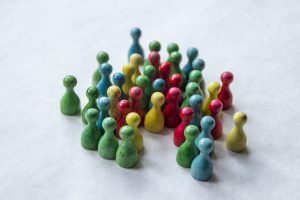 ---
View a visual representation of Conference structures, relationships, and accountability.
---
Virginia Mennonite Conference congregations are accountable to their District Council (one of eight in VMC) and the Faith and Life Commission, who then reports to Conference Council and the Delegate Assembly. This "loop" of – and accountability in – Conference structures is designed to maximize integrity and transparency in processes and decision-making.
---
Delegate Assembly
Delegate Assembly is the decision-making body composed of congregational representatives from 65 member congregations of Virginia Mennonite Conference. Conference Council, all Commissions, and other bodies of VMC are accountable to the Delegate Assembly, who then report to their respective congregations.
---
Conference Council is the main executive body of Virginia Mennonite Conference. It projects vision, defines direction and promotes unity in coordinating the work of the Conference. Council sets the agenda to be brought before congregational and agency delegates at Summer and Winter Delegate Assemblies, and facilitates the work of Assembly between sessions. Council receives reports from Conference Commissions and agencies, and evaluates the work of these bodies. Council also provides for staffing of the Conference and develops plans to meet the financial needs of the Conference.
---
The Congregational Life Commission serves as a liaison between two ministries that are represented on the commission, Mennonite Women of Virginia and VMC Youth Council. Additionally the commission plans resource events for lay leaders in congregations including resources for youth ministries.
---
The Faith and Life Commission's primary duties, as defined in the VMC Bylaws, are to provide leadership for spiritual, doctrinal, and faith and life issues; exercise oversight for ministerial leadership credentials; and establish guidelines for ministerial categories, qualifications, and appointments.
---
Mennonite Church USA is the denominational body made up of area conferences, of which Virginia Mennonite Conference is one. Mennonite Church USA provides congregations with a direct link to the larger ministries and constituency groups of the denomination, which exist to help local faith communities embody the message of Christ's love, peace and reconciliation.