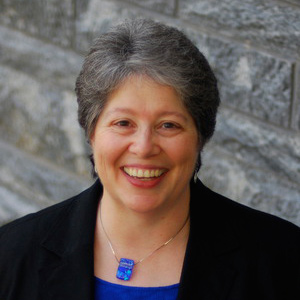 August 11, 2020
by Saloma Miller Furlong
Office Manager of Park View Mennonite Church, Harrisonburg, Va.
Park View Mennonite Church grapples with losses but finds undiminished connections

We have made a significant discovery at Park View Mennonite Church. Even though we cannot gather physically in the space where we love to worship, pray, and sing together, our sense of community has not diminished.
On March 13, we made the difficult decision not to gather physically for worship. Since then we have found several ways to gather virtually. Our worship services are live-streamed on Sunday mornings from the sanctuary with ten or fewer people gathered there. We gather via Zoom for virtual coffee hour following worship as do several Sunday School groups. Pastors and staff, Council, and Elders all meet in this manner.
Church-wide emails from pastors and staff help to keep everyone connected. These include prayer requests, weekly updates, and a newly-formed newsletter, "From across the Fence." Many, especially those who live in the Park View neighborhood, engage in spontaneous porch-sidewalk visits. Small groups are beginning to gather outdoors to visit from a distance. We have done two neighborhood walks to check in with our "Kids Club" families.
Pastor Moriah finished her three-month sabbatical in Australia and started back to work, but is stuck in Australia* since borders have been closed and international flights grounded. Thanks to our online and at-home mode of working, she is able to engage in and help lead our worship, do pastoral contacts, and stay engaged with her work from the other side of the world. It's not ideal, of course, and we look forward to her physical return.
Harrisonburg and the surrounding area is a hotspot for the coronavirus. Several parishioners and family members have tested positive for it. We are relieved and grateful that all have recovered or are recovering.
Our hearts grieve for our significant losses since COVID-19 has become a reality. Carmi Parrish died in her home only days before we closed the church building. Her memorial service was held via Zoom. This virtual gathering did not diminish the sharing of deep sadness for our loss.
On May 17, a beloved teacher, professor, husband, father, grandfather, and long-time church member, Jay B. Landis, left this world. His friendly smile and genuine interest in those around him will be greatly missed by all. His funeral service was live-streamed from the church, and then the family gathered for a graveside farewell. Many mourners expressed their depth of feelings by leaving memories on a website created by his grandson.
We are deeply grieved by the death of Sherwyn Smeltzer, who was killed in a tragic traffic accident on I-81, near the Tennessee border on May 23. He and his wife Deirdre were helping to move their daughter to a new location and job in Tennessee. The web of Sherwyn's familial and collegial relationships is immense. He served as a church Elder, working closely with the pastors for several years. There are no words to describe the shock and sadness of our loss.
It is through our hardships that we are learning how to be creative in connecting with others. The outpouring of support for our grieving families, the caring through acts of compassion and kindness, the generosity, and the desire to connect with one another in meaningful ways are as strong as ever. We have learned that we are still a community! We are immensely grateful for this.
* Pastor Moriah has since been able to return to the U.S.