Virginia Mennonite Conference Assembly
June 12, 2021 // 8:00 am - 12:00 pm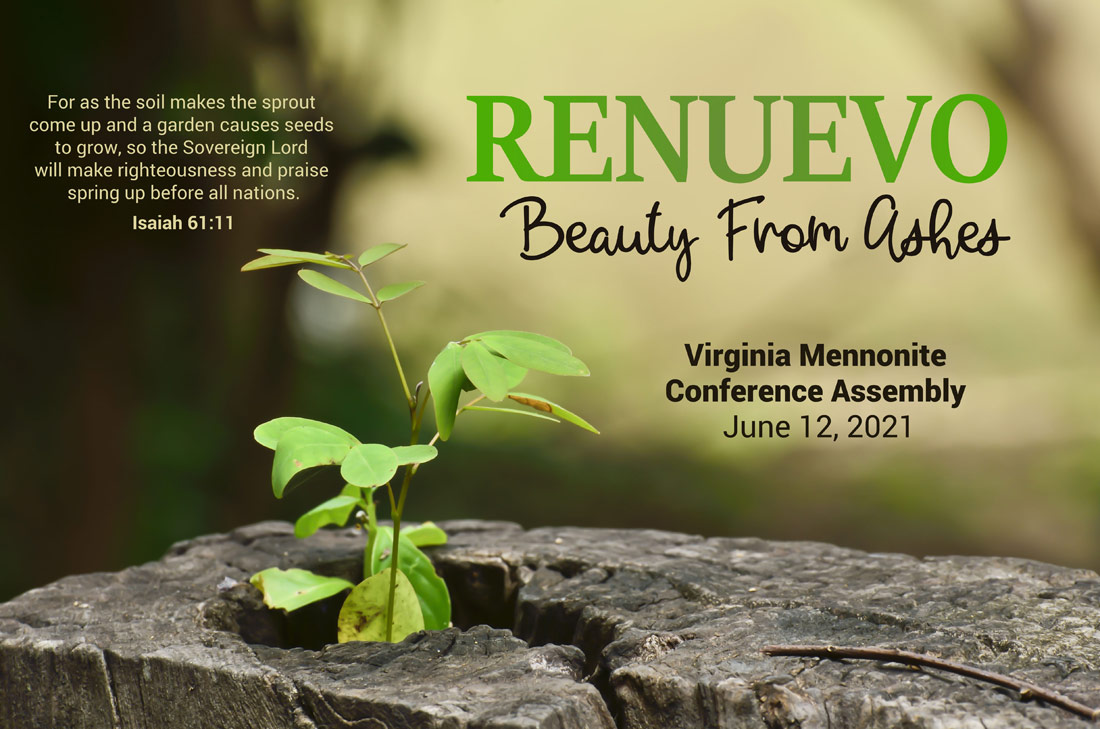 ---

Andrew Cheung, senior pastor of Washington Community Fellowship, Washington DC, gave a meditation on Isaiah 61:1-3.
---

Pablo Hernandez, lead pastor of Iglesia Esperanza de Vida, Harrisonburg, Va., gave a meditation on Isaiah 61:4-9.
---

The Virginia Mennonite Conference-appointed Racial Justice Task Force reported to delegates and had breakout discussions on various questions the Task Force raised during Conference Assembly.
---

Caleb Schrock-Hurst, the new Racial Justice and Equity Leader for Virginia Mennonite Conference, recorded a video of introduction for delegates which was shown during Conference Assembly, June 12, 2021.
---

Mike and Risha Metzler, pastors and church planters with Mosaic of Grace in Harrisonburg, Va., share stories and activities of their congregation's work. VMC delegates voted to affirm their full membership into the Conference during the virtual Conference Assembly on June 12, 2021.
Resources
2021 Delegate Packet with agenda and actions
2021 Reports & Statistics Book

View the Letter on Race Relations in VMC that was addressed during Conference Assembly.
Event location: Virtual via Zoom