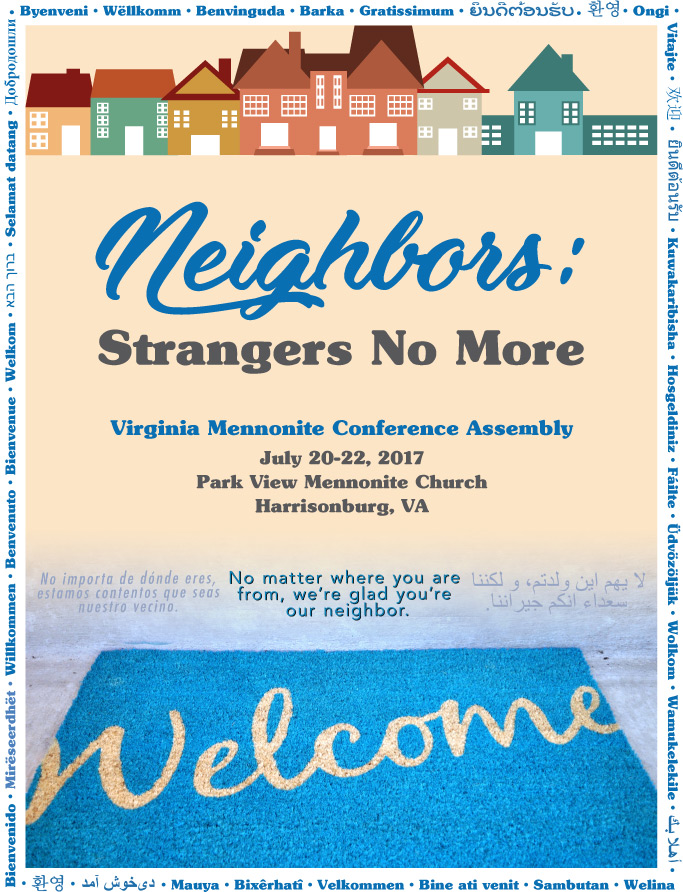 Featured speakers:
Saulo Padilla, MCC US Immigration Education Coordinator
Thursday evening speaker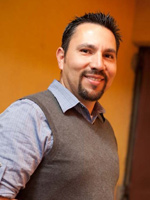 Saulo's passion to work with immigrants comes from his own experience as an immigrant and the biblical commandment to love the stranger. He was born and lived in Guatemala for the first 15 years of his life. In 1986 he immigrated with his mother and siblings to Calgary, Alberta, Canada, to reunite with his father, who left Guatemala as a political refugee in 1980 during the internal conflict. Saulo lived in Calgary for 16 years where he became a Canadian citizen, and in 2001 he moved with his family to Goshen, IN., to pursue studies at Goshen College. Goshen is has been his home since then.
Saulo is a Graduate from Associated Mennonite Biblical Seminary (AMBS), Elkhart, IN., with a Master of Arts in Theology and Ethics, and a Graduate from Goshen College with major concentrations in History and Theology.
Since 2008, he has worked with Mennonite Central Committee, providing learning opportunities to constituents and the public about the need for better and safer mechanisms for people facing migration, the biblical call to welcome strangers, and advocating to reform the U.S. broken immigration system. As part of his work, he coordinates immigration law trainings for non-profits offering immigration legal services to immigrant communities and leads learning tours to the U.S./Mexico borderlands for constituent and non-constituent groups.
.
César García, General Secretary of the Mennonite World Conference
Friday evening speaker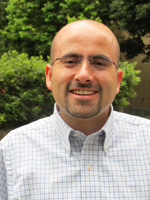 César was born in Bogotá, Colombia, South America in 1972. At the age of 11 he began to attend a Mennonite Brethren (MB) church. According to him he had two conversions. The first one was when he was 19 years old, after his military service. In this conversion he found Jesus. At that time he developed a radio station ministry and started his pastoral ministry in Bogotá. After that he went to a Protestant seminary in Medellín, where he received his first degree in Theology with emphasis in Missiology.
In his second conversion he found Anabaptism. This happened when he and his wife were planting a new church, Strong Tower MB Church in Bogotá, 14 years ago. His new ministry raised some questions that helped him to arrive at an Anabaptist theology. At that time he worked on the development of a Colombian cross-cultural mission structure. After that, he was given the responsibility of leading the Colombian MB Conference as its chairman. For 6 years he worked in this ministry and participated as the Colombian representative in international meetings of entities such as MWC, ICOMB, MCC and MB Mission.
During his time as chairman of the Colombian MB Conference, César was also a professor of Bible and Theology in Bogotá, and he had the opportunity of participating in ecumenical experiences in the context of Catholic universities. In one of these catholic universities he obtained a second Bachelor degree of Theology. After his experience as pastor and church planter, his church and the Colombian MB Conference sent him to Fresno Pacific Biblical Seminary in California to get a M.A. in Theology, degree obtained in 2011.
César has been married to Sandra Báez since 1991. They have two adult daughters: María and Paula. Sandra has a Bachelor degree of Linguistics and a M.A. in Peace Making and Conflict Studies of Fresno Pacific University. Since January 2012 César serves as General Secretary of Mennonite World Conference.
.
Wilma Bailey, Old Testament scholar
Bible study leader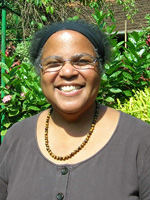 Wilma Bailey is excited about being the Bible study leader on both Friday and Saturday mornings. She grew up in New York City, and is a graduate of AMBS (M.Div.) and Vanderbilt University (M.A. and PhD). Her field is Hebrew Bible (Old Testament) and Hebrew language. She has taught courses at Goshen College, Messiah College, Christian Theological Seminary (Indianapolis), Christian Theological Seminary (Sri Lanka) and the University of Indianapolis. She is the author of the commentary on Lamentations for the Believer's Church Bible Commentary series and she has written scholarly and popular articles on women in ancient Israel, the city in ancient Israel, ecological interpretations of biblical texts, the sorrow songs in the African American tradition and other topics. She is also the author of a number of adult Bible Study Guides for the Mennonite Church. She has served on the Boards of MCC MCCUS, the Mennonite Board of Education, EMU and Philhaven. Currently, she is a member of the Ministry Credentialing team for the Indiana-Michigan Conference. She enjoys reading, hiking and walking, visiting museums, learning about nature and travel. She has been to about 44 countries on all continents except Antarctica. She is currently a member of Shalom Mennonite Church in Indianapolis where she serves on the Worship and Adult Education committees.
.
Workshops
Immigrant and Refugee Ministry: More than Welcome
Led by Skip Tobin, Director of USA Ministries, VMMissions
Are you interested in moving beyond welcoming the stranger to authentic friendship and community? Come hear VMMissions workers and staff share local and international stories of connections with immigrants and refugees that highlight the joys and challenges of such genuine relationships. Stories will invite participants to consider a fuller vision of sharing life and faith with our migratory neighbors and offer concrete ways to get involved.
Q&A with César García, General Secretary of Mennonite World Conference
This will be a time of open sharing and asking any questions you may have about César, Mennonite World Conference, his presentation at the Friday worship service, or anything else.
Q&A with Saulo Padilla, MCC US Immigration Coordinator
This will be a time of open sharing and asking any questions you may have about Saulo, Mennonite World Conference, his presentation at the Friday worship service, or anything else.
Refuge in the Valley: Churches and Refugees in God's Will
Led by Jim Hershberger, Program Coordinator, Harrisonburg Refugee Resettlement Office
A brief overview of the refugee resettlement process including what churches historically have done and how churches can support refugee families in their area.
Neighbors and Strangers Behind Bars: How can the Church Offer Help and Hope?
Led by Harvey Yoder, Licensed Counselor, Family Life Resource Center
Our incarcerated neighbors are among the most alienated members of our society. How can we reach out to restore and reintegrate those in need of release and a second chance at life?
Strangers No More: Reaching the Millennials
Led by Ryan Ahlgrim, Pastor of First Mennonite Church, Richmond
"None" is the fastest growing religious affiliation in America – especially among millennials. Why is the church losing this generation? How can the church become attractive and persuasive to them? These neighbors may be the future church.
Immigrants and the Church: Who Are We and What is Our Invitation?
Led by Alicia Horst, Executive Director of NewBridges Immigrant Resource Center
Alicia will give a presentation on our current immigration system, the work and ministry of NBIRC, and lead a discussion with participants on church connections within local immigrant communities.
.