Introducing Theresa Peachey Crissman
Speaker at Mennonite Women's Breakfast, Virginia Mennonite Conference Assembly, July 22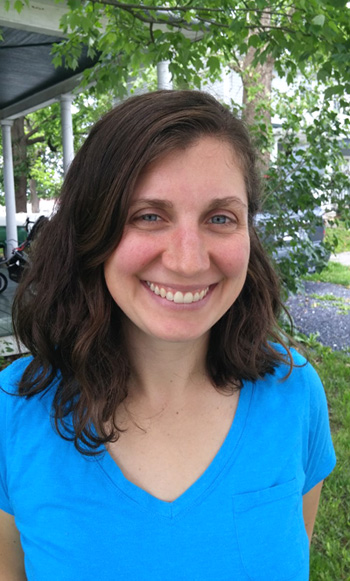 Mark your calendars for the next Mennonite Women of Virginia event, the Annual Prayer Breakfast that happens during VMC Assembly, July 20-22. Our guest speaker is Theresa Peachey Crissman, who is an educator, mother and missionary in the Shenandoah Valley. A 2009 graduate of Eastern Mennonite University, Theresa worked as an ESOL teacher in the Harrisonburg City Public Schools for seven years.
She left the classroom to serve as a local mission worker through VMMissions, helping churches in the Shenandoah Valley connect with their local communities to share and receive the Good News through Kids Clubs.
Theresa is passionate about creating spaces in churches where all are welcomed, especially children. She and her husband Seth have a daughter, Eliana (2) and a son, Isaiah (almost 1).
She will be speaking from Matthew 18:1-5, entitled "Leave your sandals at the door," which deals with the themes of offering hospitality and receiving hospitality.
Theresa's prayer request is that the Holy Spirit would guide them as they begin new partnerships with congregations and new Kids Clubs in Harrisonburg city this fall.
.
.
Stay up-to-date on Mennonite Women of Virginia's Facebook page.


Mennonite Women of Virginia
Empowered Women Creatively Building Christ-centered Relationships through Fellowship, Leadership, Mission and Service.