Register for Annual Missions Day Event 2017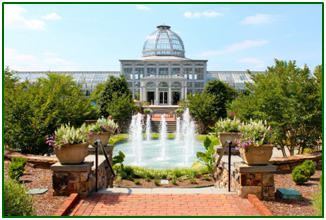 Saturday, May 6, 10:00 AM
First Mennonite Church
601 E. Parham Rd., Richmond, VA 23227
We are planning something extra this year that we hope will encourage you to be a part of this annual event! We have reserved a coach bus to travel from Harrisonburg-Waynesboro-Richmond and back again. Plan to get lunch and spend some time at the Lewis Ginter Botanical Gardens before returning home. Register now.

Remain in Me: Finding God in the Ordinary
Mennonite Women of Virginia hold annual retreat in Natural Bridge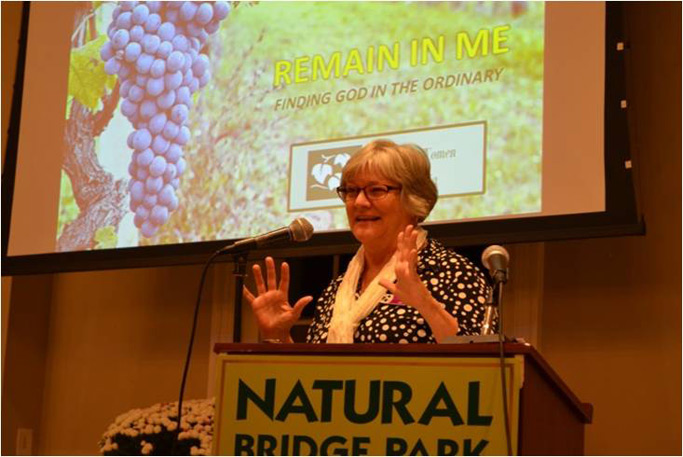 Marlene Bogard, MW USA Exec. Dir., shares enthusiastically on the theme of "Remain in Me – Finding God in the Ordinary." All photos courtesy of Gloria Lehman.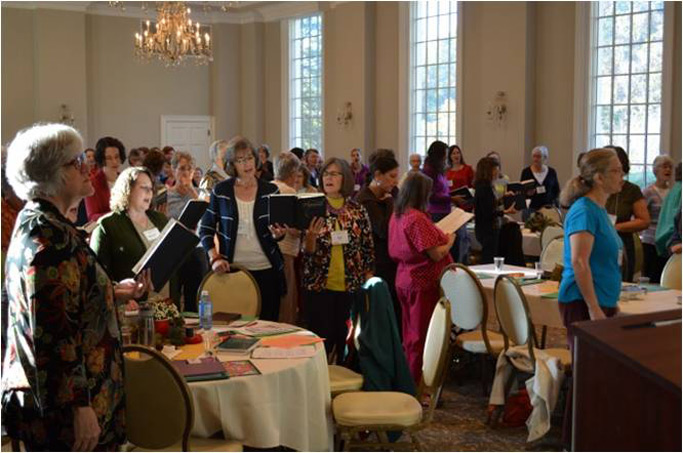 Singing together was a highlight, as the harmony and the acoustics were amazing.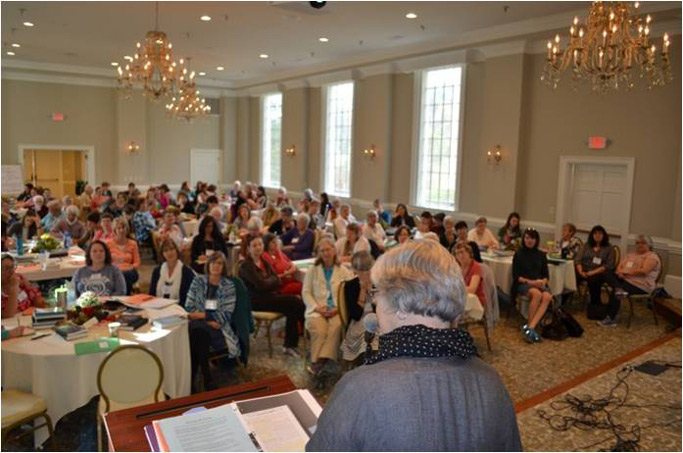 Approximately 130 women gathered in the ballroom at Natural Bridge Hotel for the annual retreat.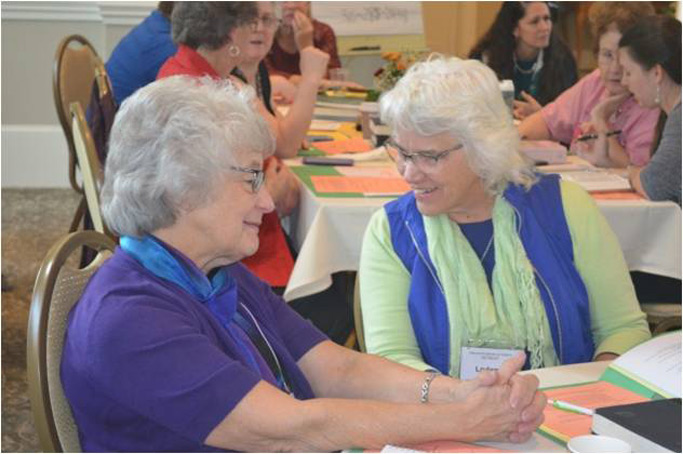 Opportunities to share with each other in table groups or one-on-one enhanced the focus of strong women relationships.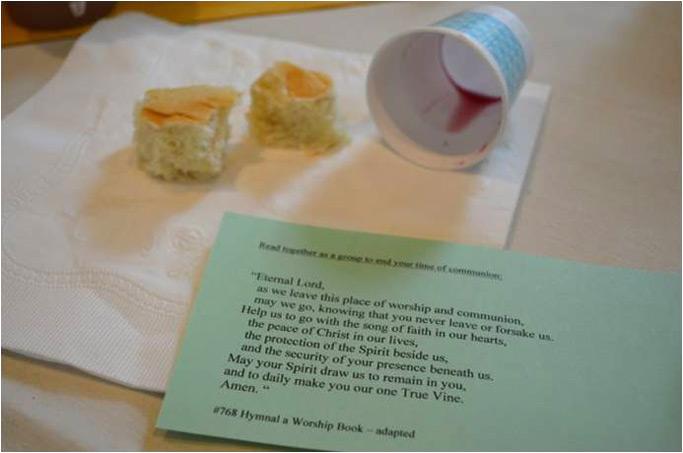 "Eternal Lord, as we leave this place of worship and communion. May your Spirit draw us to remain in you, and to daily make you our one True Vine."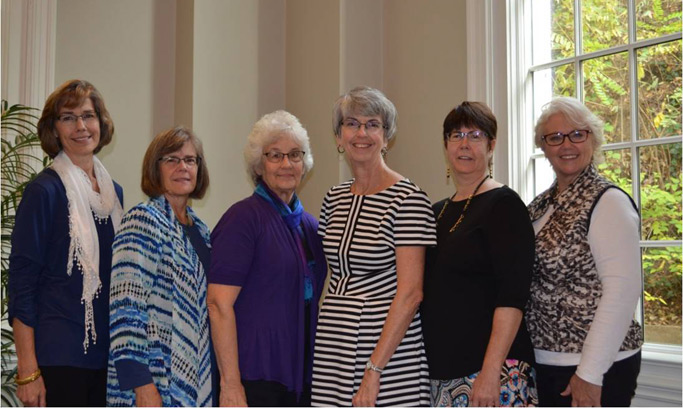 MWV Retreat Planning Committee (L-R): Janine Kanagy, Jean Oswald, Lois Maust, Gloria Lehman, Tammy Driver, Deb Pardini.

Mennonite Women of Virginia (MWV) held its annual retreat October 28-30 at the Natural Bridge Historic Hotel and Convention Center. The beautiful setting and weather enabled 130 women to truly 'retreat'–to be still, to listen, to worship, and to fellowship with faith sisters.
In each of the four sessions, Jean Oswald and Janine Kanagy opened the call to worship with the reading of John 15, each time in a different version, and on Sunday morning in a reader's theater style. The repeated words of Jesus brought them deep into our minds: "Remain in me, and I will remain in you. No branch can bear fruit by itself; it must remain in the vine." Krista Powell and a group of women from Springdale Mennonite Church, Waynesboro, Va., led worship music.
Marlene Bogard, the Mennonite Women USA president from Albany, Ore., spoke in four sessions centered on Remain in Me… Following each session, a woman from MWV shared from her own experience.
Remain in Me…in the daily rhythm of life—Marlene led us through some spiritual practices including the "five-finger prayer" which is easy to follow in our personal prayer time. Margaret Bruckhart (First Mennonite, Richmond) shared personally.
…In caring relationships with others— Marlene shared about women nurturing other women, and presented the concept of Sage and Parsley Challenge. This grows out of Sister Care, a program of MW USA, which has gone around the world. Marian Mininger (Springdale Mennonite) shared personally.
…In personal pain/crisis—Marlene led us through a process of writing a lament where we are honest before God, and fully trusting him. Sharon Arbaugh (Waynesboro Mennonite) shared personally.
…In commitment to the body of believers—We gathered in small groups to share our joys and concerns, blessed each other by drawing a cross on the back of each other's hands and prayer. Jodi Schiedel-Anderson (Huntington Mennonite) shared personally.
Marlene wove humor throughout each session, provided practical applications for spiritual practices, and was available for further questions and dialogue.
Retreat participants enjoyed a variety of afternoon activities—hiking on the trails around the Natural Bridge grounds, shopping in Lexington, knotting a comforter for Mennonite Central Committee, or having quiet time in the prayer room. Two workshops were offered: The "Spice Girls," (Laurie Ahlgrim, Barbara Bowman, and Patricia Rohrer talked about "complementary healing spices," and Chris Eberly shared how clean eating affects our health, weight and well-being.
An added feature was the opportunity to go to the Natural Bridge at dusk and witness the "Drama of Creation" with music, lights and scripture read aloud. It was impressive to see God's masterpiece as the sky darkened and the stars shone out.
The silent auction raised $990 for MWV scholarships to assist women to attend retreat in 2017. Saturday morning's offering brought in $2,200 for Mennonite Women USA International Women's Fund, which supports women around the world attend seminary and other training schools.
Following communion on Sunday morning, participants gathered in a circle around the meeting room, joined hands and sang "Hearts with Loving Hearts United," blessing each other to remain in Jesus until we gather again.

Stay up-to-date on Mennonite Women of Virginia's Facebook page.


Mennonite Women of Virginia
Empowered Women Creatively Building Christ-centered Relationships through Fellowship, Leadership, Mission and Service.