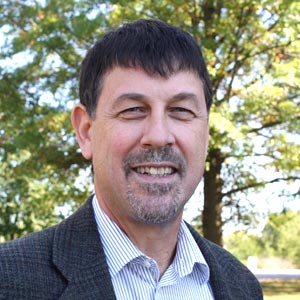 Consultation on Confession of Faith in a Mennonite Perspective
November 2, 2013
by Clyde G. Kratz
Executive Conference Minister
As a student at Eastern Mennonite Seminary (1986-1989), I was introduced to One Lord, One Church, One Hope and One God: Mennonite Confessions of Faith written by Howard John Loewen and published as a text-reader by the Institute of Mennonite Studies. It is compilation of numerous confessions produced by Anabaptist-Mennonite communities.
Having participated in a Mennonite community in Pennsylvania, I was familiar with the Schleitheim Articles (1527), Dordrecht Confession, (1632), and the Mennonite Confession of Faith (1963). I had almost no knowledge or very limited awareness of the remaining 30 plus confessions that represented faith commitments of the broader Anabaptist-Mennonite communities.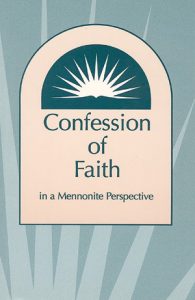 In my ministry formation, seminary faculty laid the foundation for the role a confession would have in ministry. Even more important, I was being prepared for the unfolding drama of discernment associated with creating a new confession, the Confession of Faith in Mennonite Perspective (1995).
Virginia Mennonite Conference is called to equip active ministers for the contemporary challenges facing the network of missional communities within our Conference. This "always" task of leadership development is delegated to the Leadership Enrichment Committee of the Faith and Life Commission of the Conference. As members of the Faith and Life Commission recognized the contemporary challenge of bringing clarity to the purpose and function of a confession in pastoral ministry as well as group discernment at three levels—congregation, conference, and denomination—it seemed essential to convene the credentialed ministers for a conversation about the confession.
On November 8 at the Waynesboro Mennonite Church from 9 a.m. to 3 p.m., all ministers holding credentials in Virginia Mennonite Conference are invited to a conversation of faith on the Confession. The invitation is for active and retired credentialed ministers. It is for chaplains, teachers, and administrators that hold VMC ministerial credentials.
George R. Brunk III, seminary professor and former moderator of the Mennonite Church will make a presentation on the role of confessions in our history as well as an overview of what gave rise to the need for a new confession during the 1980s. Owen Burkholder, former conference minister and former moderator of the Mennonite Church, will make a presentation on the learning from the 10-year celebration of the Confession, held in 2006. These presentations will give background and content for participants to engage in table discussions.
As I anticipate this conversation on faith issues, I am excited that credentialed ministers in Virginia Mennonite Conference have the opportunity to spend a day together in conversation about an aspect of their ministry that impacts communities of faith. I recognize the disappointment and concern that some individuals have expressed that this conversation does not involve lay people. I merely want to recognize that in the past credentialed ministers were held accountable for how the confession was utilized in their ministry. In this sense, equipping pastors for the way in which a confession is utilized in ministry is an essential component of ministerial conversations.