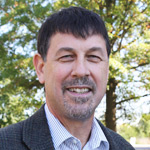 Grace Mennonite engaged in 'missional service adventure'
November 7, 2013
by VMC Staff
For the last five years, Grace Mennonite Fellowship, Lacey Spring, Virginia, has been developing relationships with people in Jonesville, Virginia.
Jonesville is located in the most southern portion of Virginia near the Kentucky and Tennessee state lines. It has a population of about 1,030 with a median household income of $24,439.
As part of the ministry of Grace, members and friends traveled to this small community with $10,000 worth of donated building materials to assist the community in various projects.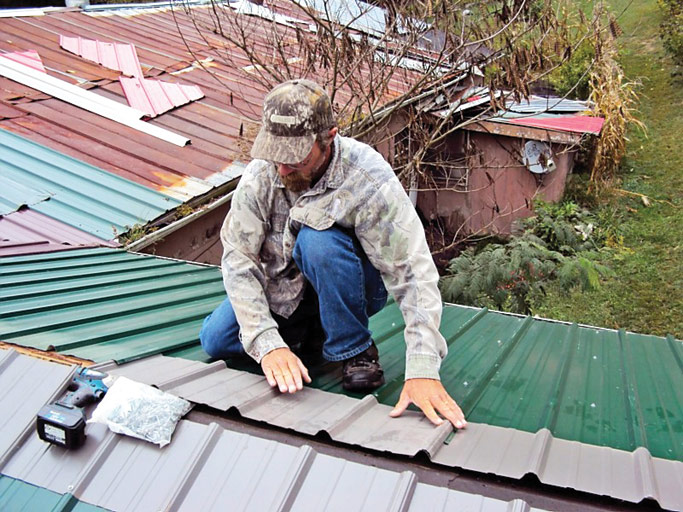 A member of the Grace Mennonite team works on a new metal roof. Photo courtesy of Karin King
One of the exciting aspects of a service opportunity for Pastor Richard Early is the engagement with the residents in the work. Richard described the significance of the Grace Mennonite Fellowship's service not in terms of dollars for assistance, but the opportunity to work along side the residents in essential work that they wanted to have completed. The relationships that have developed in the conversations while working and eating together is as encouraging to the workers as it is to the residents.
Pastor Richard Early described the experience as an opportunity to be a partner with people who have need. He indicated that many of the families in this community have lost family members to cancer, have disabilities, or lack the financial means to make essential repairs to mobile homes and houses.
With the economic realities of the community, Early believes that the congregational partnership with Appalachian Service Project is an avenue to provide hope and encouragement to the residents in the area. God's call to engage in healing and hope has occurred through the service adventures of Grace Mennonite Fellowship.
.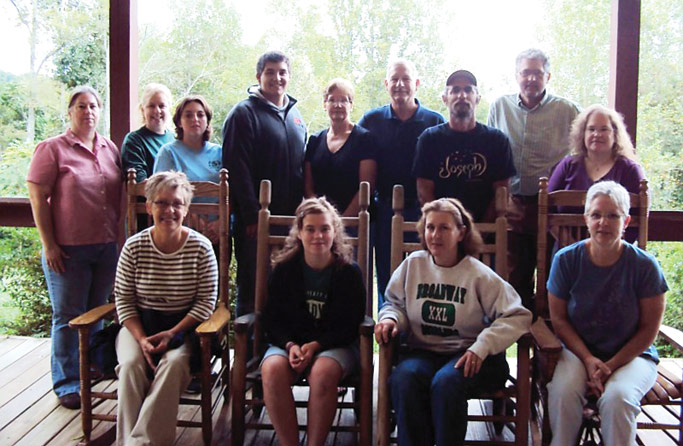 Grace Mennonite Fellowship members who traveled to Jonesville, Va. Photo courtesy of Karin King