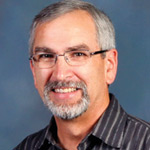 Northern Virginia Mennonite Church installs new pastor
March 25, 2014
by VMC Staff
Northern Virginia Mennonite Church in Fairfax, Va., pulled out all the stops as it installed Earl Zimmerman as pastor on November 10, 2013. Bishop Luke Schrock-Hurst, of the Potomac District, officiated in the installation.
The three other congregations that worship in their church building participated in the service. The Iglesia Menonite Hispana Vida Nueva congregation offered several music selections and a liturgical dance. A choir from the Harvest Chinese Church sang. A pastor from the Korean Virginia Logos Church offered a prayer. Mel Schmidt, retired pastor of the Hyattsville Mennonite Church, preached the sermon.
The diversity on display in the service reflects the growing diversity of Northern Virginia. We are a congregation of about thirty people, a little larger than the 16 charter members who founded our church in 1977. Many have come and gone during the intervening years and, in some respects, we're starting over and will need to reinvent our church for our time.
Fairfax had been part of the Old South; slaves once worked the fields where our church is located. It is now the second wealthiest county in the United States. Even so, there is a fairly large homeless population in our area. During cold winter days we open the doors of our church for them to meet and be taken to other churches for warm shelter and a meal.
Housing prices in Fairfax have soared, reflecting the growing population of young professionals in the Washington, D.C., area. Our community is also rapidly becoming more ethnically and religiously diverse. To help give some perspective, there are now 35,000 Muslims compared to 20,000 Episcopalians in Fairfax County. The Episcopalian Church had been the official state church of Virginia during the colonial era.
We covet your prayers and moral support as we seek to build a vibrant Anabaptist community of faith in our community.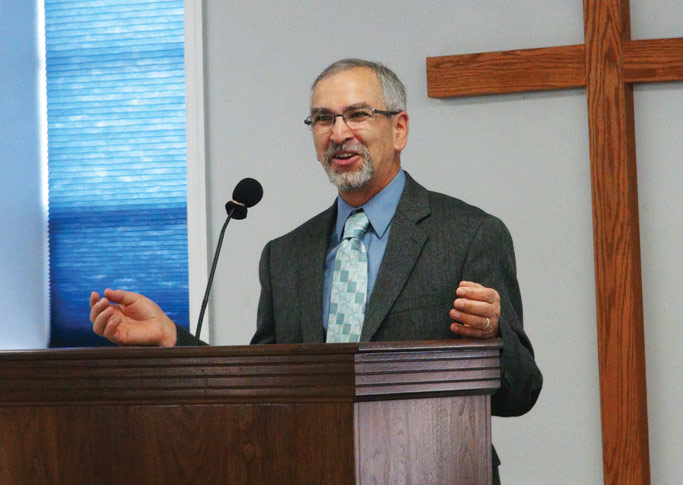 Earl Zimmerman speaks at his installation service at Northern Virginia Mennonite Church. Courtesy photo