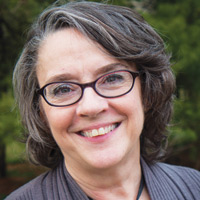 Conference welcomes McCracken as new Administrative Services Manager
April 23, 2014
by VMC Staff
Virginia Mennonite Conference hired Anieta McCracken as Administrative Services Manager, a newly-created role that assists the Executive Conference Minister in variety of projects, serves as event coordinator, and manages the documents and files of the Conference. She began April 21.
McCracken, a certified paralegal, has worked as an office assistant in the Juvenile Justice system and as a legal secretary in the Shenandoah Valley. She has also been an adjunct professor at National College, Harrisonburg, Va., where she also chaired the paralegal department; and a freelance writer, researcher, and copy editor.
She served as executive secretary of a church organization for five years, organizing and planning annual conferences. She brings a wealth of relational and administrative skills to her role, as well as professional experience.
She has two daughters, AnnaMaria Johnson, of Broadway, Va., a teacher at Eastern Mennonite School, and Ana Updyke, a homemaker in the Finger Lakes region of New York, and four grandchildren.