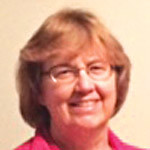 Considering moral distress in the church
October 24, 2018
by Aldine Musser

What it is and how we can address it
Following a recent conversation on moral distress with the Faith and Life Commission, I have been reflecting on ways in which VMC has been impacted by this phenomenon over the past several years. I am convinced that paying attention to the way in which moral distress has impacted our church life can help us build moral resilience.
Moral distress occurs when one knows the prescribed action to take, but doing so violates one's moral code.
Moral distress was first defined in the context of difficult medical decisions required at the end of life. Nurses experience moral distress when they are obligated to carry out aggressive treatment in end-of life situations, treatment plans that prolong dying and consequently create more harm than good. In such situations, nurses may also perceive they are unable to understand the complexities of the full situation.
A nurse may also feel powerless to take the ethically correct action because of the fear of losing his or her job. For the same reason, he or she may choose to remain silent in the midst of disrespectful interactions, because her need for self-preservation may outweigh her belief in the importance of speaking up on behalf of others. The inner conflicts create moral distress.
Moral distress generally begins after a traumatic or difficult situation has played itself out. As one begins to consider the social and organizational issues at work in a particular situation, multiple questions surface about one's own accountability and responsibility.
Moral distress always involves a threat to moral integrity. The human sense of wholeness and self-worth is linked to the ability to hold clearly defined values congruent with one's actions.
Moral distress results in the inability to collaborate. It creates a lack of trust. In some situations, it results in resignation.
In the last several years, Virginia Mennonite Conference has experienced challenging situations in which we have experienced high levels of moral distress.
We walked through situations that caused many persons to feel isolated, unheard and devalued. We witnessed threats to moral integrity as we've listened to others being belittled, labeled as unimportant or unintelligent.
Three questions have surfaced for me as I've reflected on moral distress:
What do we need when we want to run from difficult situations?
What do we need from God during the tough times we face as congregations?
What do we need from the church community during times of great stress?
I've also reflected on possible answers to those questions. Finding strategies to alleviate moral distress and to build moral resilience is an ethical imperative if we are to stay true to our shared values—compassion, respect, excellence, and integrity.
We need to notice our emotions and identify our assumptions and biases. We must create a climate where it is safe to speak up, and we must find the courage to say what we believe is true.
Can we learn to build networks of support that focus on possible change? Can we collaborate from multiple points of view to improve our stressed systems? Can we write policies that guide how we as a church function together? Can we search for the root problems that cause moral distress?
I offer these thoughts as a beginning place for further conversations about how we might respond if and when we encounter moral distress in our midst. May we all develop the capacity to sustain our integrity in the midst of moral complexity and confusion.