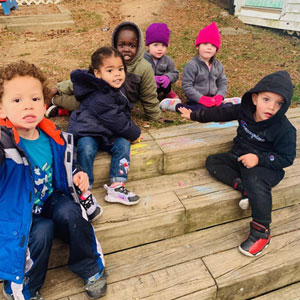 Engaging the community by embracing anti-bias education
February 27, 2020
by Melody M. Pannell
Director of Development of Roberta Web Child Care Center, Harrisonburg, Va.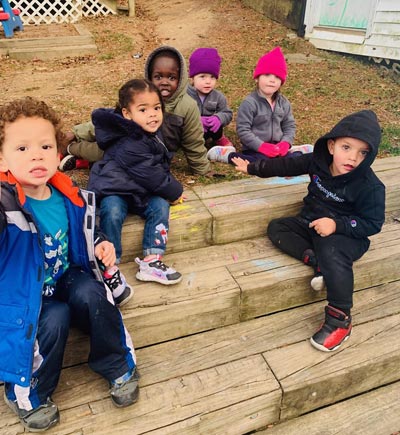 Immanuel Mennonite Church founded the Roberta Webb Child Care Center (RWCCC), and it was established as its own entity on November 14, 1994.
In celebration of our twenty-fifth anniversary, we are embracing and reflecting on the values, character and legacy of our namesake, Mrs. Roberta Anna Morgan Webb (1889-1990). She engaged the community with a high level of intentionality and cultural relevance. Webb resided in the northeast community of Harrisonburg, Va., just a few streets over from the current Center's location on 400 Kelley Street.
Webb established the first nursery in Harrisonburg in February 1938. She became the first African-American member of Broad Street Mennonite Church in 1943. "Sister Webb" was noted as a Mennonite woman pioneer, and recognized in her community as a teacher, preacher and social justice advocate. She spoke up against injustices and advocated for those who were marginalized in the church and the community. She cared deeply about the social disparities of the children in her neighborhood and their families.
The demographics of our children at RWCCC continue to represent a vast diversity of cultural, racial and socioeconomic backgrounds. Our mission is "to serve ethnically diverse families by providing quality and affordable child care."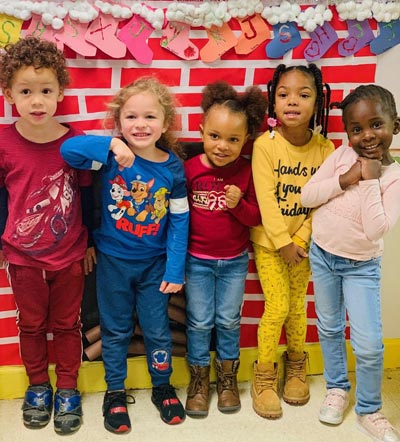 We are an extension of the church—a community ministry serving the local neighborhood where all children are welcomed and families are empowered to reach their highest potential. This means that we have to be intentional about engaging the community by embracing anti-bias education and overcoming cultural barriers that impede positive development of our children and families.
In the bestselling book, Anti-Bias Education For Young Children and Ourselves, authors Louise Derman-Sparks and Julie Olsen Edwards write that "anti-bias work is essentially optimistic work about the future for our children."
"Embracing Anti-Bias Education" is also the November 2019 issue theme for The Journal of the National Association for the Education of Young Children. Editor Lisa Hansel writes that "[it] gives us a framework for identifying and living our values. It invites us to honor all children's humanity and to think deeply about what maximizing each child's potential requires."
Throughout our anniversary year, we are committed to interacting with this idea and engaging the community as we minister the love of Jesus Christ in a holistic and empowering manner. We are optimistic about the work of the Roberta Webb Child Care Center now and into the future.