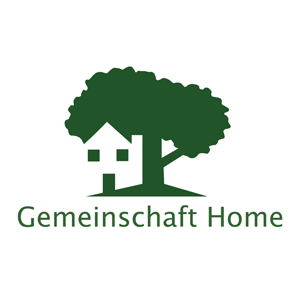 Gemeinschaft Home celebrates 35 years, launches campaign
August 19, 2020
by Joan Kauffman
Board Chair of Gemeinschaft Home, Harrisonburg, Va.
Gemeinschaft Home is a community non-profit offering therapeutic services to nonviolent offenders who have been released or diverted from incarceration in support of a transition to healthy community living. This year we our celebrating our 35th anniversary providing residential and non-residential programming for men and women in the local area and throughout Virginia.
Recent calls to "defund the police" means supporting community agencies like Gemeinschaft Home whose mission is to reverse the negative effects of a racist and unfair criminal justice system that punishes and criminalizes individuals who struggle with mental health problems, drug and alcohol addictions, homelessness, and unemployment.
By supporting Gemeinschaft Home, you make a significant impact on the lives of real people in need throughout our community. Help us provide a helping hand, instead of a jail sentence. Help formerly incarcerated individuals find housing, sustainable employment, and receive treatment for issues that lead to criminal behavior. Help us to build a better, safer community.
At the end of 2019, our Board of Directors recognized five "needs" that require additional funding, and we launched the 2020 Vision for the Future Campaign, to raise $220,000 by the end of 2020 to support these projects. We have already raised over $70,000 of our goal, and we need your help to reach it. Why a $220,000 campaign?
COMMUNITY NEED: Currently, our residential program serves men only, and there is no residential reentry programming in the local area for women exiting incarceration. We seek to establish a women's program, offering services tailored for pregnant women and mothers, as well as mental health and substance abuse support.
Our goal: $100,000 start-up money to establish a Gemeinschaft Home women's facility.


GEMEINSCHAFT HOME NEEDS:

Our goal: $70,000. We seek to establish a new position, an on-site counselor/social worker, to provide individual counseling sessions for participants in the residential programs. We currently refer individuals to outside resources for such services, but we wish to provide residents easier access with an in-house counselor.
Our goal: $20,000. We seek to update our HVAC system for the administrative offices, program spaces, and the residential areas of the men's program.


FULLY-FUNDED PROJECTS (GOALS MET):

$20,000. We have already constructed an exercise facility in the residential program for participants to work out, to maintain good health, and to relieve tension in a positive way.
$10,000. We now have raised enough money for a therapeutic garden for solitude, reflection, and a place to cultivate herbs and vegetables for use in the residential programs.
Thank you for your support.