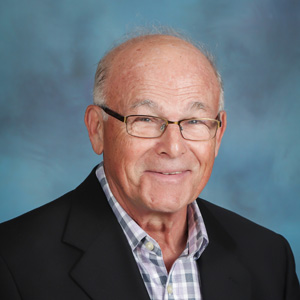 Richard Early Resigns as VMC Moderator Effective October 31
September 22, 2021
by Clyde G. Kratz
Executive Conference Minister
It is with sadness that I inform you that Officers of Conference Council, Sara Wenger Shenk (moderator elect), Jim Hershberger (secretary) and I have received a letter of resignation from Richard Early, moderator, effective October 31, 2021.
Richard's resignation states:
My circumstances have changed as a result of Covid-19's impact on my wife's catering business. This has required me to assist her in a greater capacity than before. Additionally, the amount of responsibility and time required to successfully balance this role and my family commitments has become more than I can handle. At this stage of my life, post retirement, it is important to appropriately prioritize my time and my energy. I cannot continue in this role and still make my health and my family my priority.
The officers and I informed the Conference Council of Richard's resignation on September 16, 2021. At Conference Council's next meeting on October 21, we will bring leadership options for discussion and decision. In the meantime, we are grateful for Richard's ongoing counsel during the transition.
We bless Richard in this transition as he pursues God's unfolding plans for his life.