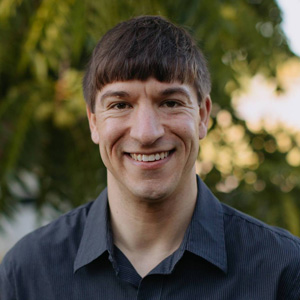 Transitions and Appreciations
August 16, 2022
by Jon Trotter
Communications Manager
Just like a congregation is not a building but the gathered body within, Virginia Mennonite Conference is a network of people who serve faithfully in so many ways. It is a living organism that changes over time, even as we remain rooted in God's steadfast love and a common vision for mission. Change can be hard and disorienting – it can also be timely and life-giving.

At this past Summer Delegate Assembly, July 14-16, delegates were invited to unpack what they are carrying and repack the essentials for the journey, like a weary backpacker lays everything out from the bag and asks, "What do I really need?"

As the Conference transitions to a new interim arrangement of leadership with a four-person ministerial team and some expanded staff roles, I am transitioning to a full-time role with Virginia Mennonite Missions starting September 1. Since 2004, I have shared my time between VMC and VMMissions, and I am excited to be able to invest more time in supporting and communicating what God is doing through the people and ministries of VMMissions.

In my role as Communication Manager, you have probably seen me behind a camera taking pictures, shooting video, or helping to set up events. Perhaps you have read articles I have written for Pathways highlighting the experiences of Conference Assembly or other events. Almost every printed piece, video, and online post has been from my desk, and I have enjoyed these creative aspects of my work very much.

I am so grateful for the freedom I was given to learn, experiment, and find my visual voice. I discovered a passion in the process for improvement. I was inspired by what other organizations were doing, and I enjoyed discovering my unique design preferences. Every time a blank electronic canvas came to life visually was a fulfilling experience.

I hope that my efforts to tell stories and share life-giving content in an appealing way has been effective and helpful for the members of our Conference. Over the years, many of you have encouraged me as I have served the church in mostly behind-the-scenes ways, and I sincerely appreciate your words of affirmation.

My prayers are with VMC in this time of reorientation and rebuilding. I am excited for the new leadership team and the new possibilities ahead. Thank you, Virginia Mennonite Conference, for the opportunity to serve you all.