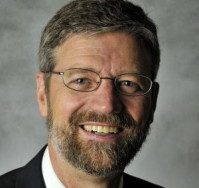 Ervin Stutzman appointed chair of Faith and Life Commission
November 17, 2023
by June Miller
For Immediate Release
On Thursday, November 9, the members of the Faith and Life Commission (FLC) of Virginia Conference affirmed
Ervin
 R. Stutzman as chair. 
Ervin
 brings extensive experience in leadership to FLC and Virginia Conference. Please pray for 
Ervin
 and the members of FLC as they take up the important task of walking with pastors, churches, and the credentialed leaders of Virginia Mennonite Conference. Craig Maven, Minister of Administration and Church Relations and interim Conference Leadership Team convener comments, "I am excited about the new direction 
Ervin
 will bring to the FLC. The timing of his appointment and the passion he brings will reinvigorate FLC's core purpose to resource pastors, churches, and credentialed VMC leaders."
Ervin R. Stutzman retired after 8 years as Executive Director for Mennonite Church USA. Before taking on this role in January 2010, he served for nearly 12 years as a Professor of Church Ministries and then Dean at Eastern Mennonite Seminary, Harrisonburg, Va. He has also served the Mennonite Church in the roles of pastor, district oversight leader, missions administrator, conference moderator and, from 2001 to 2003, as moderator for Mennonite Church USA.
A preacher, teacher and a writer for Herald Press, Ervin's latest publications include a scholarly study of the church's conversation about peace, called From Nonresistance to Justice: The Transformation of Mennonite Church Peace Rhetoric 1908-2008 (2011), and Jacob's Choice (2014), a historical novel about an early immigrant ancestor. Part of Ervin's Life Purpose Statement reads: In response to God's love expressed in Jesus Christ, by the power of the Holy Spirit, I purpose to follow after God with all my heart … so that God may be glorified in my life at all times and in every way. Ervin enjoys doing woodworking projects in partnership with his wife Bonita. They currently live in Harrisonburg, Va., and are members of Park View Mennonite Church.
FLC is grateful to Joe Longacher who stepped in for a long tenure as acting chair. He was instrumental in the development of the strategic plan and has served FLC with diligence, thoughtfulness and great dedication.
###