Virginia Mennonite Conference Assembly
July 18, 2020 // 8:30 am - 12:00 pm
---
Virginia Mennonite Conference Assembly is Saturday, July 18. The theme is "Living As Those Made Alive In Christ" based on Colossians 3:12-17.
Schedule
8:30 First Session
Prelude music – 8:20 a.m.
Worship
Ron Byler presentation
Missional Story
Strategic Planning Task Force – David Brubaker
Missional Story
Gifts Committee Report
Worship
Break at 10:00 with access to breakout rooms for informal fellowship
10:30 Second Session
Worship
Ron Byler presentation
Missional Story
VMMissions Report
Missional Story
Race Relationships within Virginia Mennonite Conference – Alicia Manning
Faith and Life Commission Report – Joe Longacher
Commissioning
Worship
12:00 End of Virtual Assembly and opportunity for informal fellowship via Zoom
---
Assembly will feature keynote speaker Ron Byler, Mennonite Central Committee Executive Director, as MCC celebrates 100 years of relief in the name of Christ. There will be a commissioning service of blessing for those being sent in ministry from Virginia Mennonite Conference and VMMissions, and missional stories sharing what God is doing across the street and around the world.
---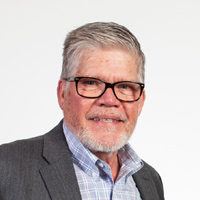 About the Keynote
J. Ron Byler is the Executive Director for the Mennonite Central Committee US (MCC US). MCC US is a church-based relief and development agency working in approximately 55 countries worldwide assisting in areas of disaster relief, sustainable community development and justice and peacebuilding.
Additionally, Ron serves as a board member for InterAction, a national association of 200 relief and development NGOs, and as a board member for Ten Thousand Villages, a global maker to market movement of fair trade products. He is author of two Thinking out loud books about his travels, "Pursuing peace in a perplexing world" and "Brief meanderings from around the world."
---

Delegates can register here. (Registration is free.) Donations to the agencies listed below are welcome!
Download the Delegate Document Packet.
Additional Documents:
Breakout Session #1 Instructions
Statement from VMC to VMC Delegates on Race

---
We welcome donations to support three agencies:
Event location: Online via Zoom