Family Life Resource Center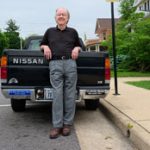 Family Life Resource Center (FLRC) is a nonprofit counseling agency meeting the behavioral health need of individuals, couples and families. Working from a Christian faith perspective, counselors at Family Life Resource Center are committed to helping people pursue health and wholeness as individuals and in their relationships.
The Family Life Resource Center provides professional counseling and services for growth towards hope, health, and healing. They provide counseling with a Christian orientation, assist in individual, family, and marital problems, provide consultation and resources for pastors, students, and congregations, and provide education and resources for early identification of problems requiring intervention.