Virginia Mennonite Missions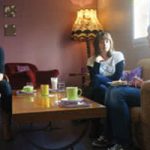 VMMissions equips the church to share new life in Jesus Christ with neighbors near and far. VMMissions envisions a Spirit-filled church of many cultures living out God's kingdom in every sphere of life.
Virginia Mennonite Missions was formed in 1919 to help Mennonites in Virginia share the good news of Jesus Christ with their neighbors in West Virginia. Within a few decades, the ministry had extended to the Caribbean and the Mediterranean. Today, with headquarters in Harrisonburg, Virginia, VMMissions supports 60 missionaries serving in 20 countries and sends multiple short-term teams each year, all focused on being and making disciples in the way of Christ. Ministries include evangelism and church planting, education, leadership development, children and youth ministry, deaf ministry, refugee and immigrant ministry, church revitalization and business as mission.