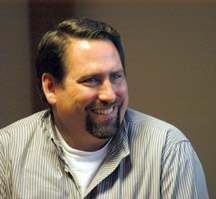 Organic Church Planters' Greenhouse
September 26, 2012
by VMC Staff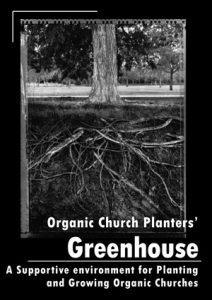 An excellent opportunity to continue to learn and grow as followers of Jesus is coming up soon.
On October 19-21, Virginia Mennonite Missions and Mennonite Hispanic Initiative (MHI) will host an "Organic Church Planters' Greenhouse" intensive training with Neil Cole from Church Multiplication Resources (CMAR), held at Harrisonburg Mennonite Church.
A Greenhouse is a three-day intensive seminar that focuses on missional living that results in new "organic" ways of being church.
Jesus always used natural metaphors to explain the essence and growth of the Kingdom of God. The Greenhouse is designed to bring back the organic nature of God's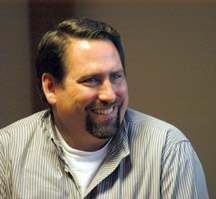 kingdom and rediscover what a healthy living church can be.
Neil Cole will be us for this event. He is a church planter as well as the founder and executive director of Church Multiplication Associates & CMAResources, which has helped start thousands of churches in all 50 states and at least 40 nations. He is seen by many to be one of the key founders of what is known as the "organic church movement." He is also the author of multiple books including Organic Church, Church Transfusion, Journeys To Significance, Church 3.0, Organic Leadership and more.
Neil's focus on organic church is an important ingredient that can help us learn together what missional church is all about. You can learn more here about Neil Cole and church multiplication resources and register below.
.
Schedule
All sessions run for approximately three hours with a break, sometimes slightly under or over that time. We will try to keep it as close as possible. There will be no childcare available. Spanish translation will be offered.
Friday evening
6:00 Registration
6:30 Worship
6:45 Session 1
Break
10:00 End Session 1
Saturday
8:30 Session 2
Break
12:00 Lunch (out)
2:00 Session 3
Break
5:00 End Session 3 / Done for the day; evening free
Sunday
1:30 Session 4
Break
4:30 End Session 4 /Break
4:45 Final Session 5
5:30 End Greenhouse Weekend Intensive
.