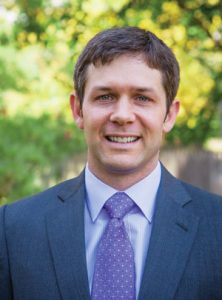 Aaron Kauffman selected as VMM president
October 21, 2013
by VMC Staff
Virginia Mennonite Conference congratulates Aaron M. Kauffman, of Harrisonburg, Va., on his selection as the next president of Virginia Mennonite Missions.
He was chosen by Virginia Mennonite Missions' (VMM) 15-member Board of Directors as their next president at the October 18-19 meeting.
Kauffman has extensive local and international mission experience serving most recently as VMM global ministries director and advancement associate since 2011. A seven-member search committee of Virginia Mennonite Conference members began their work in June, and recommended Kauffman to the VMM Board.
Phyllis Miller, chair of the VMM Board states, "We are delighted with Aaron's selection as president. His unanimous selection by the Board indicates a trust level in his leadership along with a proven track record as global ministries director. We are grateful to God for this servant leader he has given us to lead VMM for this next period of time."
Kauffman will follow Loren Horst, who has served since 2002 as VMM president. Loren and his wife, Earlene, will be considering future VMM mission assignments after he concludes his current role on December 31.