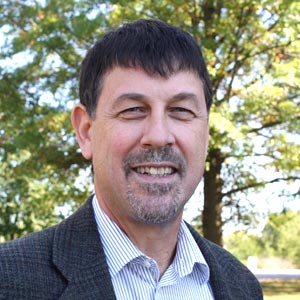 November 22, 2014
by Clyde G. Kratz
Executive Conference Minister
As part of the Listen and Learn Initiative, whereby I sought to visit with each lead pastor in Virginia Mennonite Conference, I had a startling discovery: two-thirds of the 60 lead pastors whose birth date is on record in my office will turn 70 in the next 15 years.
Broken down in five year increments, I calculated the number of current pastors who will turn 70 or be beyond that age:
In 2014-2019: 13 pastors
In 2020-2024: 15 pastors
In 2025-2029: 15 pastors
43 of the 60 pastors leading congregations in VMC will have reached age 70 by 2029
.
This data creates some anxiety for me because it means most of the key leaders of VMC will no longer be in a leadership role. Now is the time to call forth persons within our congregations to pursue leadership development for congregational leadership.
Two-thirds of current VMC pastors will reach age 70 in the next 15 years.
How can we help prepare for future leadership?
There are three ways that leaders can be developed. First, each congregation may need to identify and equip a number of persons to pursue leadership development for a volunteer organization. This can occur by a pastor or elders shoulder tapping individuals for mentoring for ministry opportunities within the congregation that allows for continued development.
Second, a congregation could enable one of their members to pursue formal education in one of our Mennonite seminaries (Eastern Mennonite Seminary, Anabaptist Mennonite Biblical Seminary) through financial assistance for the duration of their education. VMC has Ministerial Training Trust Funds that can assist an individual within our Conference in the pursuit of ministerial training.
Finally, a congregation could intentionally seek to provide a ministry opportunity to a seminarian to engage in ministry in their context. As congregations utilize a seminarian, additional financial assistance may be important due to the financial burden that formal training creates for ministry students. Ministerial leadership in the future may require greater skill development as our members hold high expectation from the office of pastor within our congregations.
It remains my hope to challenge persons and congregations to prepare for the future leadership needs of Virginia Mennonite Conference. The vision is here! It requires people and money.
Will you and your congregation rise to the challenge to prepare your gifted followers of Jesus to consider the leadership opportunities of the Church, even in these challenging times? I hope so, because it will make all the difference in our Conference in five years, 10 years, and 15 years as these 43 leaders respectfully step aside for another generation of leaders to engage in ministry as servant leaders for the kingdom of God.