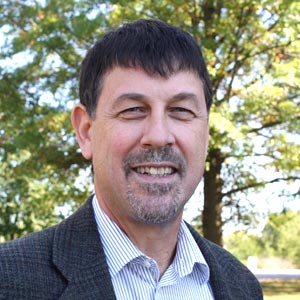 A great cloud of witnesses
November 23, 2014
by Clyde G. Kratz
Executive Conference Minister
The writer of Hebrews states, "Therefore, since we are surrounded by so great a cloud of witnesses, let us also lay aside every weight and the sin that clings so closely, and let us run with perseverance the race that is set before us, looking to Jesus the pioneer and perfecter of our faith, who for the sake of the joy that was set before him endured the cross, disregarding its shame, and has taken his seat at the right hand of the throne of God." (Hebrews 12:1-2 [NRSV])
The writer of Hebrews begins Chapter 11 with "Now faith is the assurance of things hoped for, the conviction of things not seen." He then recites the accounts of individuals who lived some aspect of their life by seeking to honor God in the midst of difficult life circumstance. The beginning of chapter 12 recognizes these folks as "a great cloud of witnesses" that have persevered and provide a historic perspective of people who have succeeded in adversity because of their commitment to God.
In preparation for participation in the 40th Anniversary Celebration of the Mennonite Church of Trinidad and Tobago, I read Glendon Blosser's "The Church Made Simple: A History of the Birth and Growth of the Mennonite Church in Trinidad 1967-2002," a narrative account of the history of this vibrant church.
I became aware of the role that numerous people from Virginia Mennonite Conference had in the mission work guided by Virginia Mennonite Missions. I valued the historic knowledge that put names to the medical mission, radio broadcasts, theological education, and leadership development as well as the names of children of mission workers that were formed by their experiences in mission.
Each one of us has our own cloud of witnesses that contributed to our faith and vocational formation. Frank Shirk, the Lancaster Conference bishop that participated in my call to serve New Holland Mennonite Church in 1989, passed away recently.
I appreciated the opportunity to share with him, two weeks before his death, the significant impact he had in my early formation of pastoral leadership. He contributed to my ministry as a mentor who guided my leadership formation and coached me through difficult leadership challenges, seeking to understand cultural dynamics and social change practices. He held an abiding trust in the Church even in the midst of concerns and balanced the role of scripture and human experience in leadership. I am grateful for Frank and other persons that make up the cloud of witnesses that contributed to my own formation.
As Virginia Mennonite Conference navigates this period of time of rapid social change, it is my hope that not only are we surrounded by a great cloud of witnesses, but that we are creating new clouds of witnesses because of our commitment to be discerning disciples of Jesus, while also making new disciples in our community and around the world. I challenge congregational leaders to explore with their congregation ways that they are engaged in making disciples and celebrate the cloud of witnesses that contributed to their formation as a people of God.