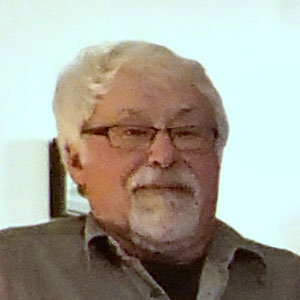 Community Mennonite Church is no stranger to MDS
July 25, 2019
by Sam Miller
MDS Secretary of Region 1 and member of Community Mennonite Church, Harrisonburg, Va.
For many years, Community Mennonite Church has participated in recovery missions of Mennonite Disaster Service. These occasions included the memorable storms of Hurricane Andrew, the effects of flooding in New Orleans, and the extreme flash floods of Greenbrier County in West Virginia.
Various persons like Terry Burkhalter spent two months in California as crew leader for new residential construction. Dwight Kaufman recently came back from two months of crew leading in south Texas. Ever since their retirement, he and Trella have spent an astounding 39 weeks with MDS, and Dwight served an additional 23 weeks at locations by himself. He also served as a bi-national board member and Region 2 co-chair for two years.
Sam Miller spent many weeks in West Virginia, crew leading construction as well as serving as project director in Moundsville, W.Va., on several bridge builds. He is now secretary of Region 1 and serves as assistant coordinator for MDS work in West Virginia.
For years, a group of four or five persons from CMC volunteered somewhere with MDS. They became ambassadors, traveling by van or air to sites near and far—from Ramona, Calif., to Jamestown, Colo., to Oklahoma City to Andrews, S.C., to various places in Virginia.
However, in 2018, many members of CMC found their way to Puerto Rico.
In October 2017, the Category 5 Hurricane Maria hit Puerto Rico. Travel access to the territory was limited by the lack of gasoline and electricity; obstacles to this disaster relief effort. MDS found its way into the island by connecting with the Mennonite church and school establishments. Johann Zimmerman, Joe Yoder, and John Murch went on early response teams.
Early on, Johann Zimmerman, a structural engineer, began to think of ways to build houses which could actually survive the next hurricane. As his plans were developed, MDS wanted someone to build a prototype house in Ponce, Puerto Rico.
Eventually John and Jennifer Murch were asked to lead that project as project directors. John, being a skilled master carpenter, also wanted to have all the training available from MDS, so they travelled to Lititz, Pa. and to Saskatoon, Sask., for a week of MDS leadership training. Jennifer and John were asked to serve for four months. They moved to the city of Ponce, P.R., and began the building project. Their efforts began to draw more members of Community Mennonite Church, some for one week and others for two weeks.


Johann and Susan still relate to Puerto Rico. Susan spent a month working there last year. Johann now returns to the island as a consultant for FEMA.
Leary and Chiro, prominent church leaders in Ponce and now also MDS leaders, became our friends. They always invited volunteers to their house for one evening during the week and served us pinchos—chicken on a stick—with special sauces and served complete with a slice of bread on the top end of the kebab.


These nights out became the highlight of the week for the volunteers as they also invited members of the local congregation and relatives. Eventually, the conversation turned to the possibility of offering pinchos at the Virginia Mennonite Relief Sale. The plan become a reality and they were a hit at the 2018 Relief Sale.
After the devastating floods in West Virginia in 2016, with the loss of life and property, new needs came to the attention of MDS. Many small bridges connecting homes to roads in the rural hills were destroyed by flood waters. Homeowners were left to either wade the creeks to get home, or cross dangerous makeshift bridges.


Johann Zimmerman, an accomplished bridge builder, was asked to design a simple steel bridge which could certify a 7.5 load limit. Now over 60 such bridges have been constructed. Other persons from CMC have been active in this endeavor.
In the February 2019 annual meeting of MDS in Tucson, Ariz., the theme was "Strangers No More." Volunteering with MDS offers the opportunity to meet persons, who then become friends. The key is to listen and share stories. With the simple act of going somewhere to work as volunteers, we discover a new story in each location. Along the way, we spread the word as agents working for this particular community which has suffered.
May we always remember Jesus' words: "Truly I say to you, to the extent that you did it to one of these brothers of mine even the least of them, you did it to me. (Matt. 25:40)