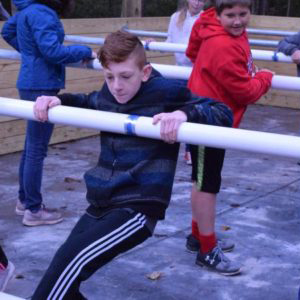 Mennonite Junior High Retreat is October 11-12
September 16, 2019
by VMC Staff

Join Junior High groups from area Mennonite churches for two days of worship and fun, October 11-12, 2019! Experience great games and camp activities, enjoy time with friends, and more.
Carmen Miller of Harrisonburg Mennonite Church will be the speaker, and a group of high school youth will be leading worship times. See the Junior High Retreat flyer.
Lodging will be in A-frame cabins. Cabin assignments will keep youth groups together (by gender), and two adults will be assigned to each cabin. Cabins are not climate-controlled, so pack for the weather.
Registration and payment for the retreat is to be done through your church group, not on an individual basis. Contact your youth leaders to find out what your church is doing.