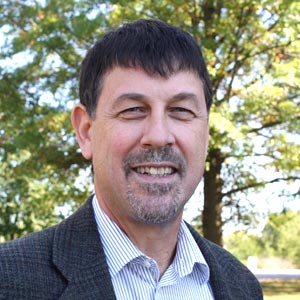 An important and timely Assembly theme in these uncertain days
August 5, 2020
by Clyde G. Kratz
Executive Conference Minister
Our summer Conference Assembly was held on July 18, 2020, with a focus theme of "Living As Those Made Alive In Christ."
Our theme was of utmost importance in the time we are living. Over the last number of months, we have lived into the uncertainty of the COVID-19 pandemic. This medical crisis places us on high alert concerning our distance and interactions with other people. With the necessity of physical distancing, meetinghouses, businesses, educational institutions, and not-for-profit organizations have closed their facilities. This has profoundly impacted many persons and organizations economically. In the midst of these challenges, there is also a public reckoning on how African Americans and Black immigrants (and other communities of color) have been unjustly impacted by systemic racism, reflected in social policies and economic injustices.
One of the highlights for many people was the worship time and missional stories. Seth Crissman, Dr. Ben Bergey, and Joel Ross organized and coordinated the various musical pieces. There were four missional story presentations, one of which was by pastor Alfonso Alvarado. He introduced our delegates to the newest congregation, Iglesia Menonita Monte Moriah, which meets in Lacey Spring, Va.
Each presenter made a video that was incorporated into our program. Dr. Jerry Holsopple provided the creative video presentations by integrating the various video clips, creating a masterpiece for our Assembly. Without the professional assistance of Jerry, Seth, Ben, and Joel, our virtual Assembly would not have the spiritual depth and inspirational appeal that many persons experienced.
Ron Byler, Executive Director of Mennonite Central Committee, gave two dynamic presentations highlighting MCC's past and present work in relief and service. He reported on a number of ways that the Virginia Mennonite Conference constituency has participated in MCC's mission. He also noted the current challenge of scaling back MCC work due to the declines in revenue from Gift and Thrift stores and the limitations the pandemic has placed upon relief sale events.
Delegates received the Strategic Planning Report from Conference Council, with David Brubaker providing an overview of the report development process. The report is available for our constituency to review on our website at virginiaconference.org/resources/. In the February 2021 Winter Delegate Session, the delegates will be invited to approve the action plan.
Alicia Manning, a member of C3 Hampton, provided an overview of the challenges in Virginia Mennonite Conference that non-White leaders experience. Non-White leaders provided a written letter to Conference Council seeking changes to the structure of our Conference. Joe Longacher, Interim Chair of the Faith and Life Commission, and representing Conference Council, provided a plan of response to the call for change from these non-White leaders. These documents are available here.
Richard Early was elected moderator of Virginia Mennonite Conference by the delegates. In the Zoom chat during the meeting, a number of delegates voiced concerns about another aging White male serving in a primary leadership role of the Conference. Richard will have the opportunity to lead our Conference during a time of transition as the Conference seeks inclusion of both non-White leaders and women leaders. Richard will be introduced in our next issue of Pathways.
The virtual assembly had 121 persons participating, although not everyone was a delegate.