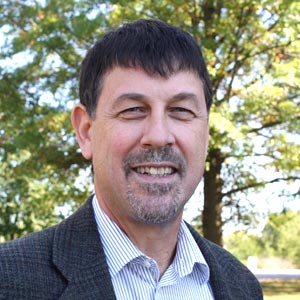 Clyde Kratz Resigns as Executive Conference Minister
March 22, 2022
by VMC Staff

Clyde G. Kratz, Virginia Mennonite Conference Executive Conference Minister, submitted a letter of resignation on March 22, 2022, to Sara Wenger Shenk, VMC Moderator. Kratz's resignation comes following the conclusion of an eight-month nonsexual ministerial misconduct process.
Virginia Mennonite Conference's Ministerial Misconduct Policy stipulates that when a complaint is against a conference minister, it must be filed with Mennonite Church USA. In the summer of 2021, four persons filed a nonsexual misconduct complaint against Clyde Kratz with Mennonite Church USA. VMC's misconduct policy then guided a process that involved an Investigation Team appointed by Mennonite Church USA, the VMC Faith & Life Commission officers, and an Appeal Panel appointed by VMC leaders.
The Appeal Panel's judgment is the final word in the misconduct process. Their determination, on March 15, was that Kratz "more likely than not DID engage in ministerial misconduct" on five charges:
misuse of power;
violation of truth telling;
breaking and misusing confidentiality;
intentional deception and dishonesty;
harming the leadership of another pastor
Clyde's ministerial credentials had been placed on probation early in the process, which continues. The professional standard used throughout this process to determine ministerial misconduct is A Shared Understanding of Ministerial leadership: a polity manual for Mennonite Church Canada and Mennonite Church USA.
---
In a letter to conference pastors and delegates on March 16, Wenger Shenk, speaking on behalf of the VMC Conference Council, observed that the "Virginia Mennonite Conference family has been experiencing a crisis in leadership for months which some of us have been more aware of than others… We speak now out of a place of deep sadness," she wrote.
"We grieve for those who've experienced great harm because of Clyde's actions, for Clyde, and for those who are dismayed by this news because they have deeply appreciated Clyde's leadership."
She further noted that "What became evident through this many month long process, is that the responsibility for this crisis in leadership belongs to Clyde, yes, but also to a systemic failure of leadership. The investigators, having interviewed 44 witnesses [22 women and 22 men] from diverse theological backgrounds, a wide range of ages and a variety of districts within VMC, reported on widespread distrust, pain and anger in our conference. Conference Council has begun to reflect on why earlier calls for greater accountability…failed to resolve problematic leadership behaviors."
Wenger Shenk concluded: "As a conference family, we have much healing work to do, and I, along with Conference Council, am eager to do what we can to facilitate processes that will contribute to naming where breakdowns occurred, and how we might together rebuild trust and solidarity throughout our VMC family. We're aware that there are those who are only now learning about the misconduct complaint who may want to report their own experience of harm. VMC provides an opportunity for persons to be able to confidentially report, at this link: https://virginiaconference.org/ministerial-complaints/"
---
Given the resignation of Clyde Kratz, Conference Council will meet next week to determine next steps for moving forward through this leadership crisis, toward healing and rebuilding of trust.