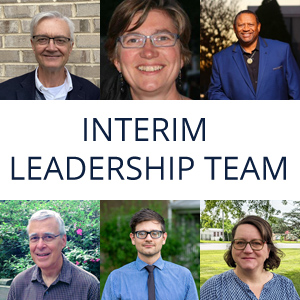 Conference Council Unanimously Approves Interim Conference Ministry Team
June 3, 2022
by VMC Staff

Virginia Mennonite Conference Council unanimously approved an interim conference ministry team at its monthly meeting on May 19—with enlarged roles for current staff members June Miller and Caleb Schrock-Hurst, along with four new team members at varying percentages of full-time equivalent (FTE).
Conference Council's approval entails appointment for two years, to be reviewed in one year.
In announcing the appointments, Sara Wenger Shenk, VMC moderator, expressed gratitude for each of the team members, the energy they are each prepared to offer, and their readiness to step up for this time of transition in our conference. Conference Council added strong words of commendation for the gifts they bring, such as "excellent team; balanced; dynamic; not just focused on "our baggage" but on helping pastors; solid people to help us get through years of challenge; a lot of diversity of gifts; very excited; a home run…."
The new team will be commissioned at the Summer Delegate Assembly, and members will begin working in August and September.


Craig Maven

Minister of Administration and Church Relations

Maren Hange

Minister of Formation and Soul Care

Bishop Leslie Francisco III

Minister of Diversity, Equity and Inclusion

Duane Beck

Consultant to Pastors on Leadership and Local Ministry

Caleb Schrock-Hurst (Staff)

Church Relations and Racial Justice Leader
June Miller (Staff)

Director of Communications and Administration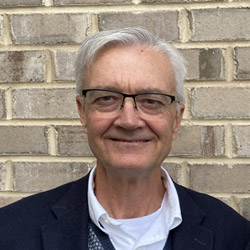 Craig Maven is Senior Pastor of Harrisonburg Mennonite Church. Originally from Newtown, Bucks County, Pa. Craig has been in credentialed ministry for 40 years, serving churches in Pennsylvania, Indiana, and Virginia. He has served as President of Eastern District Conference (General Conference), member of the Commission on Home Ministries (General Conference), and Mennonite Mission Network, serving as chair. He was on the Mission Transformation Team that created Mennonite Mission Network. He has served on both Faith and Life Commission and Conference Council of Virginia Conference, and just finished a term as Co-Chair of Harrisonburg District. Craig graduated from Westminster Theological Seminary, Philadelphia, PA with a Master of Arts in Religion, and a Master of Divinity. He also completed coursework toward a Doctor of Divinity with Asbury Theological Seminary, Wilmore KY. He received a Bachelor of Music Education degree from Temple University, Philadelphia, PA, and is married to Wendy.
---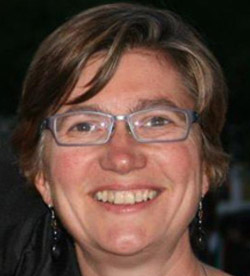 Maren Hange is an artist, spiritual director and co-pastor of Charlottesville Mennonite Church with her husband Roy. Maren brings over 20 years of experience pastoring, 12 years of MCC East Coast board work, and 6 years of MCC service in Syria, Iran and The Hermitage, Michigan. Since 2017 she has been engaged in anti-racism work with the Charlottesville Clergy Collective and serves on the VMC Racial Justice Task Force as co-chair. A year ago she moved into the co-district minister role for Harrisonburg district. Maren has an MDiv from AMBS, a spiritual formation/direction certificate from EMS and a technical mechanical engineering design degree from Germany. She is a 2015 Values Based Leadership Program participant and a 2019 Louisville institute PSP Grant recipient.

---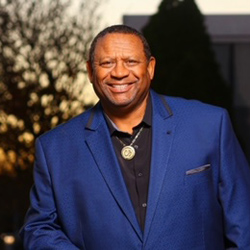 Since 1988, Bishop Leslie Francisco has served as senior pastor of Calvary Community Church, Hampton, VA, along with his wife Natalie. Together, they launched the first African American owned and operated Christian school on the peninsula, Calvary Christian Academy. During their leadership, the church experienced exponential growth, offered radio and television broadcasts, formed a Bible College and began global outreach in Ghana, South Africa and Jamaica—along with additional ministries in the US. In 2010, the church was rebranded as C3 Hampton. Bishop Leslie retired from primary pastoral leadership in 2020 but he and Natalie continue as Oversight Pastors of C3. He is president of the African-American Mennonite Association. Francisco earned a Bachelor of Arts in Ministry from International Bible College & Seminary in Independence, MO, and a Master of Arts as well as a Doctorate of Ministry from Carolina University of Theology.
---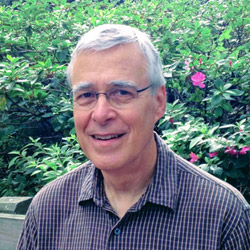 Duane Beck has had 45 years of pastoral ministry experience in three different settings: Bethel Mennonite Church in the small rural town of West Liberty, Ohio, at Belmont Mennonite Church in the small city of Elkhart, Indiana, and at Raleigh Mennonite Church in the metropolitan area of Raleigh, North Carolina. Duane has an MDiv from AMBS, has done four units of Clinical Pastoral Education, serving in a psychiatric center, as well as coursework on leadership and authority at Princeton Seminary. Duane has served as a District Minister in Indiana/Michigan, Ohio and Virginia Mennonite conferences, and on a denominational Faith, Life & Strategy council. He has been a spiritual director for many years (with Mennonites and non-Mennonites). For the last six years he has served as a coach to pastors who are supervising Eastern Mennonite Seminary interns in their congregations, and he is also currently serving as a pastoral consultant for Durham Mennonite Church, an assignment which ends in August. He is married to Lois.
---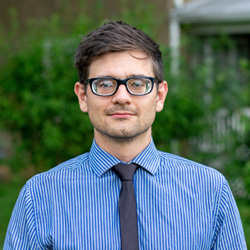 Caleb Schrock-Hurst has a passion for intercultural bridge building at the intersection of God's kingdom and social justice issues. He has served as VMC's Racial Justice and Equality leader for a year and has been preaching on a regular basis for four years. Caleb served with MCC in Hanoi, Vietnam for two years (2018-2020) and is the author of 65 Years of Walking Together: The MCC Vietnam Story. He holds an Associate of Arts from Hesston College (2016), a Bachelor of Arts in English from Eastern Mennonite University (2018), and will complete his Master of Arts in Religion at Eastern Mennonite Seminary in December of 2022.

---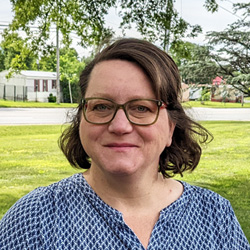 June Miller brings leadership and organizational experience from a wide variety of positions in non-profit, manufacturing, corporate, small businesses, and higher education sectors. She worked 2 years in Communications with Mennonite Church Alberta (MCA) and was a member of Mennonite Church Canada's communication team, establishing the inaugural role of MCA Communications and the newly restructured MC Canada Communications Team. In August of 2020, June began as Interim Office Manager for VMC, with increasing responsibility, her role expanded to include Strategic Marketing. June is a Master of Science in Human Resources Management candidate at Bridgewater College. Her focus is on Change Management and Organizational Structure, Culture & Management. Her husband Chad is pastor at Ridgeway Mennonite Church, Harrisonburg, Va.