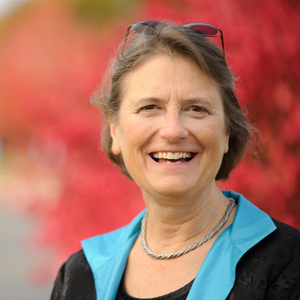 A Pastoral Reflection on the MC USA Special Delegate Session
June 3, 2022
by Sara Wenger Shenk
Moderator
In light of the recent votes at the Special Delegate Session of Mennonite Church USA, I'm writing with a pastoral word as I imagine the strong mix of emotions some of you may have on receiving news about the delegate assembly—the retiring of the membership guidelines, affirmation by a little over half of the delegates for a resolution on repentance and transformation, a unanimous affirmation of a resolution on accessibility and thoughtful engagement with a study document on the criminal justice system.
You may wonder what the implications of one or more of these resolutions are for your congregation, conference and denominational church family.
As your moderator, I along with five other official delegates for VMC, participated in the assembly. There were also at least 35 congregational delegates from VMC.
Resolutions were affirmed and critiqued at assembly. While votes taken signified a majority of those in the room, they don't represent an imposition or new law. Each resolution offers us an opportunity to contextualize its meaning for our conference family.
Effectively, what MC USA's assembly made more clear is that the power to define the character, life and mission of our conference is placed in our hands. Virginia Mennonite Conference has a long history together as a family of congregations. We have sometimes done better than other times to hold our diversity with gratitude rather than antipathy. We can do much more together, collectively, than we can as individual congregations, or as individual conferences for that matter.
Early next week I'll be sending to conference pastors and delegates a variety of perspectives from VMC pastors and delegates who participated in the assembly. I think it's important that VMC leaders across the conference have the opportunity to hear about our shared experience at the assembly – rather than simply reading news reports.
Now is a time to bring our best collective wisdom together, with compassion and moral imagination, to responsibly reimagine life together going forward.
These words have become my prayer for VMC (from Heart with loving heart united):
Since, O Lord, you have demanded
that our lives your love should show
so we wait to be commanded
forth into your world to go.
Kindle in us love's compassion
so that ev'ryone may see
in our faith and hope the promise
of a new humanity.
In hope,
Sara Wenger Shenk
VMC Moderator