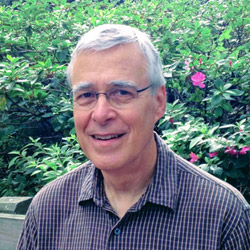 October 17, 2022
by Duane Beck


from Duane Beck
Consultant to Pastors on Leadership and Local Ministry
The interim Conference Leadership Team seeks to help congregations, pastors, and leaders thrive. We are in an experimental leadership phase.  Your feedback, questions, and suggestions are welcome to help shape our work.
I carry the role of Consultant for Pastoral Leadership and Local Congregational Mission. This matches my passion and call. The primary responsibilities are to
Coach Pastors in strengthening their Resilience and Leadership Capacity.
Coach Congregations in developing their Local Ministry.
My first step has been to interview District Ministers. These good people stand in the gap. They listen, encourage, and pray for you.  I have heard them say:
Pastors and leaders have worked hard, adapted, and done significant work over the past three years to keep the church community connected and functioning. But that has taken a toll.

Pastors are tired. Burnout is real.  Maren Hange summed it up this way, "During COVID, we have worked twice as hard with half the results with no satisfaction." Pastors' spouses and families feel the stress, too.
Congregational leaders in churches without pastors have worked hard just to keep things going.

The recent Mennonite Church USA Resolution on Repentance has caused angst and division among us.

When pastors and leaders share their personal and spiritual needs openly, the walls of division fall as they minister to one another. When we pray with one another for inner healing, transformation, and strength, God does more than we can ask or imagine.

Some congregations are doing important ministry locally, and some are involved in the ministry of spiritual formation and inner healing.
October is Pastor Appreciation month! Remember their spouses and families, too.