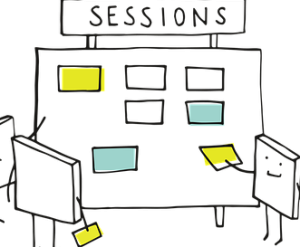 Workshops and Community Worship Service
June 15, 2023
by June Miller
Virginia Mennonite Conference (VMC) extends invitation.
The 2023 VMC Summer Delegate Assembly will be held at Park View Mennonite Church in Harrisonburg. Guest are welcome to attend all events. Please register for Thursday, July 13 workshops. Descriptions, times, and locations are below.
Plan to attend the Friday, July 14 Worship Service at Park View Mennonite Church at 7pm. The service includes a commissioning service for new credentialed leaders and VMMissions workers. This event is free and open to the public.
Most up-to-date information is available at the Delegate Resource Page
Workshop Descriptions
Thursday, July 13, 202
in conjunction with the 2023 VMC Summer Assembly
(updated June 14, 2023)
9am Intercultural Development Inventory (IDI) with Caleb Schrock-Hurst. Cost $75.
The Intercultural Development Inventory (IDI) is a rigorously-tested sociological tool that measures an individual's ability to navigate many types of cultural difference and then equips participants to improve that ability. This group training introduces the core concepts of healthy intercultural communication and will be followed throughout the fall with a one-on-one session discussing individuals intercultural giftings and growth points. A $75 fee covers this group training, a personalized assessment and results, and a one-on-one conversation with Caleb (this fee will happily be waived by the Racial Justice Task Force upon request if it is at all burdensome).  (Park View Mennonite Church, room: Fireside)
9am & 2pm Harriet Tubman Museum tour with Aldine Musser.
The museum provides a timeline on Harriet Tubman's work and insight into the local slave safe house. "Freedom Trail" markers outside provide information on "The Hideout", "The Auction Block", and Slave Patrols" (Meet at the museum at 2065 Reservoir St, Harrisonburg)
10:30am Youth Faith Formation – What to Do about the Kids? Reimagining Faith Formation with Moriah Hurst.
Sunday school before the pandemic was hard, and then we have faced the last few years. What is working — or not — for your congregation now? What do you dream of for the children of the church? Come be part of a conversation about dreaming into new ways of doing faith formation with youth and children. Bring stories of and ideas for how your church or conference is approaching this. (Park View Mennonite Church, room: TBA or Zoom)
2pm Does One Size Truly Fit All? Exploring Leadership Styles for Diverse Communities of Faith  with Bishop Leslie Francisco, III
In our ever-evolving, pluralistic society, we encounter a multitude of diversities, competencies, personalities, and cultural biases. As leaders, it is our responsibility to listen, discern, guide, and facilitate consensus within groups. In this workshop, we will delve into different leadership styles, and examine which suits the communities we serve or answer the question, "Does one style fit all?" Join us as we explore the dynamic relationship between leadership and emerging communities aiming to foster productivity and effectiveness in our diverse society.  (Park View Mennonite Church, room: Fireside or Zoom)
Walking life's journey: End of life planning with Teresa Boshart Yoder
3:30pm Park View Mennonite Church, Fireside Room
No one enjoys thinking about death and dying, especially by themselves. Yet, this is a sacred transition that each of us will make. In this workshop, we will talk about resources that will help you and your congregation to begin these necessary conversations.  (Park View Mennonite Church, room: Fireside or Zoom)