---
---
Conference Assembly 2016

Approved 2016 Conference Assembly Minutes

2016 Reports & Statistics Book

Historical list of VMC congregations
.
---
November 2015 Conference Council minutes
Delegate Agenda
Ballot
Mission Vision Task Force Report
June 2015 Meeting Minutes
A Way Forward for VMC
.
---
Delegate job description
Congregational delegate job description
.
---
Conference Assembly documents for Charlottesville, July 24-26, 2014

Tentative Delegate Session Agenda

Constitution & Bylaws (updated 2014)
.
---
Mennonite Church USA Executive Board Statement and links

Moving Forward, a statement by the Executive Board of Mennonite Church USA on the Mountain States decision (February 17, 2014)

Executive Board releases statement on Mountain States decision, approves resolution on immigration (article, external link)

A letter to Mennonite Church USA from the moderator (external link)

Letter to Mennonite Church USA Executive Board by 5 Conference Ministers (including VMC)
.
---
Documents from Winter Delegate Session, February 1, 2014
Minutes of 2014 Winter Delegate Session
Preface – MC USA update on same gender relationships
#1 Mountain States Conference Press Release
#2 VMC Conference Council Stutzman minutes 01.14.14
#3 Ervin Stutzman letter
#4 Discernment 1 (Mennonite Church USA)
#5 Discernment 2 (EMU)
#6 Leadership Initiatives For Counsel
#7 Discernment on 3 VMC Leadership Initiatives

#8 Conference Assembly 2014 flyer

#9 Cherith Nordling event in Harrisonburg
Winter Delegate Session Agenda
.
---
Minutes, handouts and post-meeting documents from 2013 Assembly Session, July 26-27
Delegate session minutes July 2013
Leadership Enrichment Proposal
VMM Strategic Plan

Sustainability task force report

Guidelines for Biblical Communal Discernment for Ervin Stutzman's workshop "Discernment Practices within the Church"
.
---
Documents for Assembly Session, July 26-27
Delegate Agenda
Assembly 2013 instructions for Holistic Witness project
.
---
Documents from February 2 Session
Delegate Session Minutes (02/02/13)
VMM questions for delegates (compiled responses)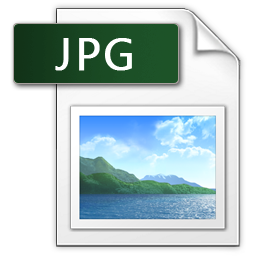 VMC "Pointing to Christ" Poster

Treasurer's Report
2013 Delegate Gifts Discernment Survey
Assembly 2013 flier

Mennonite Women of Virginia Save-the-Date Flier
Creating Congregational Cultures of Generosity Promo Flier

Creating Congregational Cultures of Generosity Overview
VMM Questions for Delegates
Delegate Agenda (for Feb 2, 2013 meeting)
.
---
Documents from July 2012 Delegate Session
Suggested Bylaws Changes for Delegate Action July 2012
Leadership Resources 2012-13
July 2012 Delegate Session Minutes
Iglesia Encienda Una Luz Documentation – New Congregation Recommended to Delegates
Bible Study Response Discussion Questions July 2012
.
---
"Where I'm From" Poem
Where I'm From
.