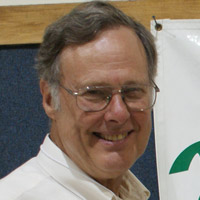 Oasis of Hope awarded 'Peace Mug' by VMC Peace Committee
September 2, 2012
by VMC Staff
On July 27, Spencer Bradford, Virginia Mennonite Conference Peace Committee co-chair, addressed the delegate session at the VMC assembly in Chesapeake, Va., for the annual presentation of the VMC 'Peace Mug.'
Spencer described Oasis of Hope, the organization that is honored with the mug. Oasis of Hope is a community of people in Newport News, Va. committed to caring for veterans who are struggling with Post-Traumatic Stress Disorder (PTSD) and are searching for peace and reintegration into home life.
Oasis of Hope provides social events for the entire family, group sharing for men and women, a safe place to find inner peace with meditations and prayer, and supportive and understanding friends. It is a loving and safe presence for veterans and their families in an environment of acceptance and healing.
John T. Kreider, Russell De Young and Stu Lund give leadership to this effort; Russell De Young accepted the peace mug on Oasis of Hope's behalf.
To learn more about Oasis of Hope, to volunteer and to make a contribution, call (757) 775-8101.
.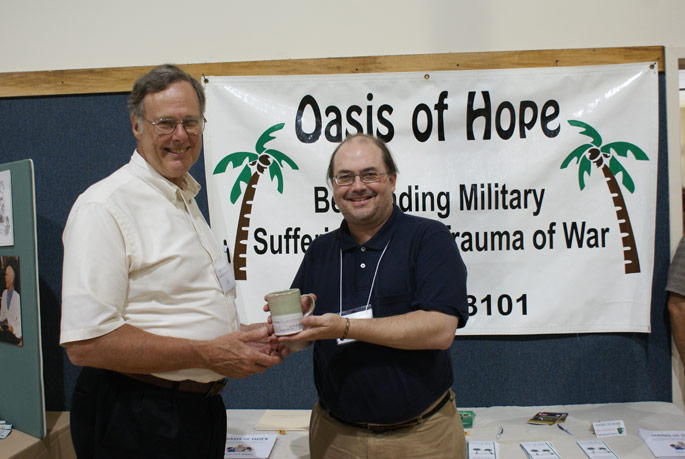 Russell De Young (left) accepts the Peace Mug for Oasis of Hope from Spencer Bradford, VMC Peace Committee co-chair. Photo: Gloria Lehman