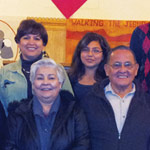 MHI launches second church plant
February 1, 2013
by VMC Staff
On Nov. 17, 2012, Mennonite Hispanic Initative successfully launched a second Iglesia Discipular Anabaptista (IDA) church-plant.
The new IDA is hosted by Community Mennonite Church in Harrisonburg, Va. Community joins two other Mennonite Latino churches: Iglesia Discipular Anabaptista, at Harrisonburg Mennonite Church, led by Pastor Byron Pellecer, and Iglesia Enciende Una Luz in Northern District led by Pastor Armando Sanchez. Pastors Marvin & Mariana Lorenzana lead the establishment of this plant.
"We are committed to planting a whole family of Latino churches in the area of Harrisonburg," Lorenzana said. "These churches will work together in the areas of disciple-making, leadership development and church planting." The new church meets on Saturdays at 7 p.m.
.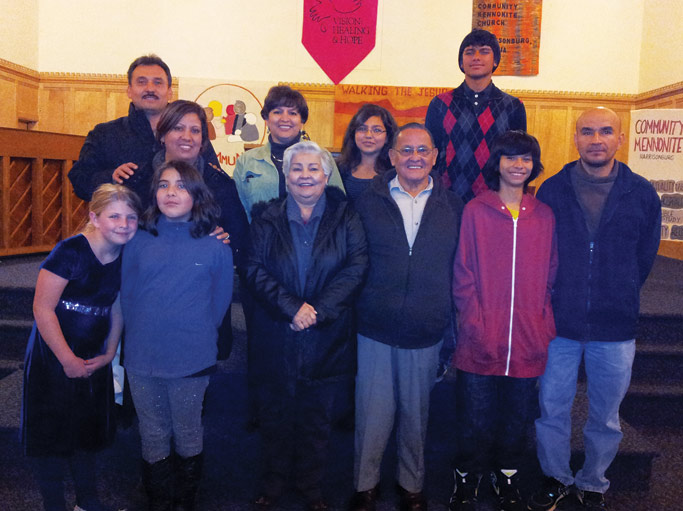 The core group of the second IDA church plant. Courtesy of Marvin Lorenzana