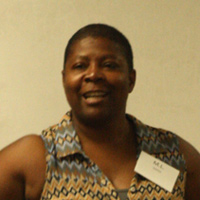 FaithTrust Institute trains Investigation Team, others in VMC
September 28, 2017
by Jon Trotter
Every Virginia Mennonite Conference pastoral leader agrees to honor certain boundaries as part of receiving ministerial credentials. Knowledge of what are appropriate behaviors and what are not is crucial to a pastor's effective ministry.
To increase awareness of the need for healthy and appropriate boundaries, and to provide ongoing education, VMC invited a consulting group called FaithTrust to provide training for Faith and Life Commission and the Investigation Team that will investigate complaints against credentialed leaders.
The training was in two parts—first, a day-long training led by Lonnie and Teresa Boshart Yoder on June 29 called Healthy Boundaries 101—Fundamentals. Boundary topics included dating congregational members, receiving personal gifts, potential sexualized behaviors such as hugging and touch, stress management and self-care.
This one-day training was followed by a more intensive two-day consultation on July 14-15 called Leadership Training: Responding to Clergy Misconduct, with the emphasis on responding to sexual misconduct by credentialed leaders. Input was presented by slide presentations, case studies, lectures and discussions.
.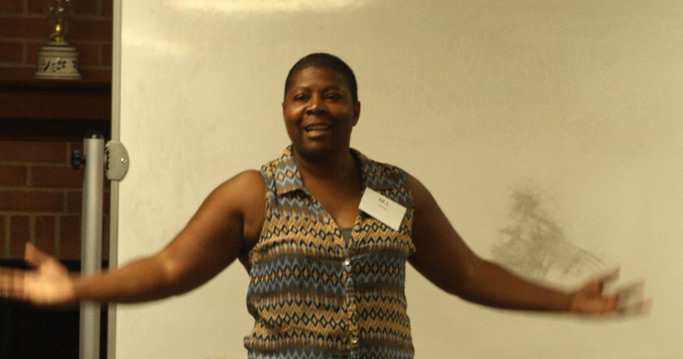 M.L. Daniel is a trainer for religious groups with FaithTrust Institute on boundaries issues. Photo by Jon Trotter
.
FaithTrust defines clergy sexual misconduct as occurring when any person in a ministerial role of leadership or pastoral counseling engages in sexual contact or sexualized behavor with a congregant, client, employee, student, or staff member in a professional relationship. Such misconduct is a violation of the ministerial relationship in which a person in a position of religious leadership takes advantage of a vulnerable person, instead of protecting him or her.
Training began by looking at issues around ministerial sexual misconduct. What is sexual misconduct? Who are the abusers and who are the victims? What is sexualized behavior? A major piece of the teaching aimed at understanding the power of the ministerial role and the vulnerability of those whom the pastor serves. One session focused on forgiveness, repentance and reconciliation in situations involving misconduct.
Most of the second day was spent on looking at the policies and procedures VMC has in place for responding to pastoral misconduct. Current policies have been in place for some years and are currently being updated to conform to Mennonite Church USA's policies and procedures. Faith and Life Commission has recommended to Conference Council that VMC adopt Mennonite Church USA's model. Action on that recommendation should be on the next Conference Council meeting this fall.
.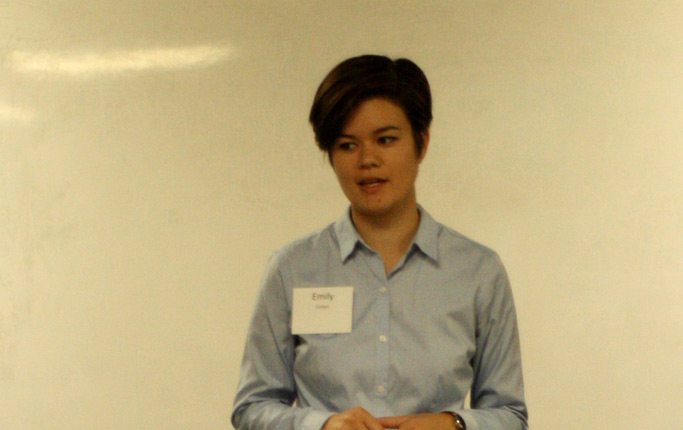 Emily Cohen, a trainer with FaithTrust Institute, led aspects of the Healthy Boundaries training. Photo by Jon Trotter
.
Carl Mericle, District Minister for Eastern (Virginia) District, noted how important our policies are and how carefully we must follow them. "Consequently, our policies must be carefully stated," he said. He continued, "The case studies opened for me how varied interpretation can be by each observer/participant in a misconduct situation. I also believe the training heightened the importance of our actions when it comes to the process of reporting misconduct and how vital follow-up is when a written complaint is filed."
James Akerson, co-District Minister for Central District, commented, "District Ministers are pastoral at heart with a keen desire for healing and restoration where they find brokenness. The FaithTrust training helped us understand that to jump into those roles too quickly clouds an investigation and may appear to be more covering over rather than striving for justice for victims. We were encouraged to focus on investigation, naming, and justice early in the process. Efforts for restoration must wait for a separate process."
FaithTrust Institute is a national organization working to end sexual and domestic violence. Founded in 1977 by the Rev. Dr. Marie M. Fortune, FaithTrust Institute provides church communities with the tools and knowledge they need to address the religious and cultural issues related to abuse. One Faith and Life Commission member said, "Their expertise is an invaluable resource to VMC in developing a trusted protocol for responding to situations of misconduct."
A powerful Bible study based on two Old Testament passages, Ezekiel 34 (God's condemnation of shepherds) and 2 Samuel 11 (King David's sexual misconduct with Bathsheba) opened the training. Obviously the issues considered in this consultation have been around since the Old Testament.
Written by a member of the Investigation Team, whose four members are not being named at the counsel and recommendation of FaithTrust Institute.