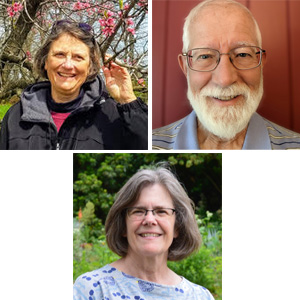 Delegates Approve Nominees for Leadership Positions at Summer Conference Assembly
August 9, 2021
by VMC Staff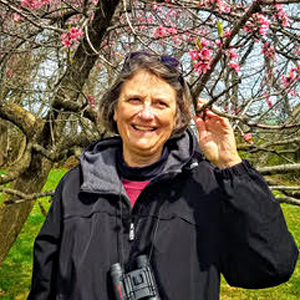 Sara Wenger Shenk
CONFERENCE MODERATOR-ELECT
"I would love for the conference to be known for our open-hearted hospitality, trustworthy communication and non-anxious, courageous faith," Sara Wenger Shenk writes. She is currently retired after serving in theological education as teacher and administrator, most recently as president of Anabaptist Mennonite Biblical Seminary, Elkhart, Indiana, 2010-2019 and earlier at Eastern Mennonite Seminary as Associate Professor of Christian Practices and Associate Dean from 1995-2010.
While living in Harrisonburg, Sara and her husband Gerald helped to launch two new congregations in VMC, which she pastored, and she also served on the FLC. Sara writes extensively and speaks widely in church circles in the US and Canada on topics related to how we come to know God and give voice to our experience of the sacred in daily life.
Sara and Gerald are parents of three children and six grandchildren who bring immeasurable joy. She lives near Waynesboro, Virginia, and is pursuing membership at Springdale Mennonite Church.
---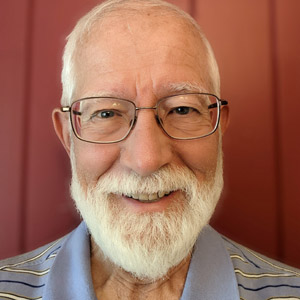 Leroy Kauffman
CONFERENCE TREASURER
"I look forward to this opportunity to further utilize my skill set for the work of the church," Leroy Kauffman writes. He has completed 43 years of teaching/administration in higher education. During that time, he spent time as a faculty member, department head, Associate dean and Dean of the College of Business. He is still active in the classroom and looks forward to beginning his 44th year this fall teaching accounting. He maintains an active CPA license in N.C.
He and his wife Judy attend Asheville Mennonite Church, and he has served in a wide variety of roles at AMC, as well as the the following church related bodies: Mennonite Board of Missions, Mennonite Mission Network, Church Extension Services, Everence Community Investments, Choice Books LLC, and the TCK District of Virginia Mennonite Conference.
---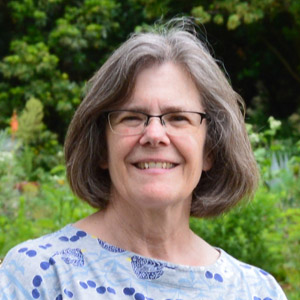 Jean Oswald
FAITH & LIFE COMMISSION MEMBER-AT-LARGE
Having grown up in Newport News, Jean Oswald is rooted in Virginia. She attended Huntington Avenue Church, graduated from Eastern Mennonite College, and is now living in Richmond, where she attends First Mennonite Church. With a career in education, her commitments at FMC have involved working with children and families through Sunday school, peace camp and most recently serving on the leadership council.