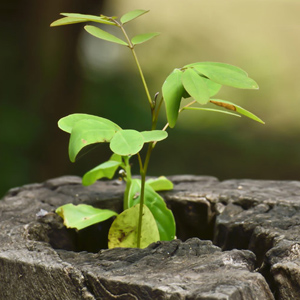 Delegates Approve Three Departures and Welcome New Congregation at Conference Assembly
June 25, 2021
by Jon Trotter
Virginia Mennonite Conference said goodbye to three congregations at its annual Conference Assembly held virtually on June 12, 2021, and welcomed a new congregation into full membership. Delegates also approved the nomination of Sara Wenger Shenk as Moderator Elect, beginning September 1, and several other leadership roles.
The congregations choosing to leave Virginia Mennonite Conference were Gospel Hill Mennonite Church and 3:16 Christian Community Church, both of which are now affiliating with Conservative Mennonite Conference, and The Table, which became part of Allegheny Mennonite Conference. Representatives from these congregations' districts shared about the process, and Aldine Musser, Northern District Minister, led a prayer of lament. Delegates affirmed these departures with regret.
Mosaic of Grace, a recent church plant and congregation-in-formation pastored by Mike and Risha Metzler, was welcomed into full Conference membership by delegate vote. Mike and Risha shared about their ministry and the ways they have seen God working through church and neighborhood connections.
Besides approving Sara Wenger Shenk as Moderator Elect, delegates also approved the nominations of Leroy Kauffman as Treasurer and Jean Oswald as Faith & Life Commission Member-at-Large. Delegates also affirmed VMMissions Board Members Juan Carlos Malvaez, Luz Contreras, Reuben Horst, and Liz Driver.
The Assembly theme was "Renuevo: Beauty From Ashes." Renuevo is a Spanish word that has two meanings, a shoot of a plant, and renewal. Two Virginia Mennonite Conference leaders engaged passages from Isaiah 61. Andrew Cheung, senior pastor of Washington Community Fellowship, reflected on verses 1-3, and Pablo Hernandez, pastor of Iglesia Esperanza de Vida, shared a meditation on verses 4-9.
A current Conference priority is to examine and adjust policies, frameworks, and decision-making processes that have excluded persons of color and non-dominant cultures from full participation. As racial justice and inclusion is a priority for Virginia Conference, a Racial Justice Task Force was approved by Conference Council in September 2020 and formed with eight persons, representing a variety of racial and cultural backgrounds and different geographic regions. The Task Force is co-chaired by Vivian Stevens-Lyons of Hampton, Va., and Maren Hange of Charlottesville, Va. Through the work of the Task Force, the Conference seeks to equip leaders and members of its congregations to deeply listen to stories from non-White voices without defensive postures, and to include those who have been shut out of power structures by understanding the history and making room for other seats at the table.
During the Assembly, Caleb Schrock-Hurst was introduced to delegates via pre-recorded video. He is the new quarter-time Racial Justice and Equity Leader for the Conference. In this role, Caleb will support the work of the Racial Justice Task Force as they facilitate the Conference's anti-racism mandates: to equip members, to learn about existing racism, to develop leadership strategies, and to equip Conference leaders. He will begin on August 1, 2021.
The Task Force reported to delegates and they engaged in breakout room discussions with a series of questions. Some groups reported discussion themes back to the full delegate body. Each group had a recorder and provided the group feedback to the Task Force.
After a break, Virginia Mennonite Missions reported to delegates. After an introduction by President Aaron Kauffman, the report detailed three strategic priorities of the agency in a series of presentations followed by prayer format.